While we all expected Samsung and Apple to occupy the spots for the top smartphone vendor in the fourth quarter of 2012, we were not quite sure who would take the third spot. And with so many companies competing fiercely to take the upper hand in the smartphone market, even predicting the answer was near impossible.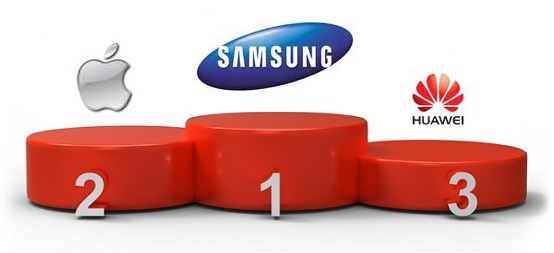 But market reports reveal that it was Huawei Technologies. The first spot was occupied by Korean giant, Samsung followed by Cupertino based Apple at the second place.

According to IDC, the Company which has for the first time figured in the top three and shipped nearly 4.9 percent of the smartphone market shares. Surprisingly this is very less compared to Samsung 29 percent share and Apple's 21.8 percent shares.
 
Huawei also managed to give Sony and ZTE a slip to get to the top three in Q4. Even though Nokia had the third spot for market share in 2012, Huawei followed quickly at fourth ahead of Blackberry maker Research in Motion.
 
The immense success of Huawei is attributed to the high-end Ascend series and the variety of inexpensive smartphones released in 2012. The increasing smartphone market also helped push Huawei in the third spot. The mobile phone market grew nearly 1.9 percent in Q4 2012.