Acer preparing budget 8-inch & 10-inch quad-core tablets
Acer recently launched the 7-inch Iconia B1 tablet which was priced under $150 and is already available in India for Rs.7,999 and today we are hearing rumblings that the company might be preparing two tablets with an 8-inch and 10-inch display.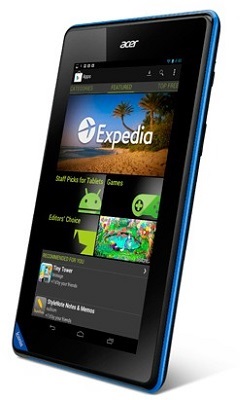 Both the tablets are expected to be powered by a quad-core processor, possibly from MediaTek similar to the one on the recently launched Micromax A116 Canvas HD smartphone.
According to the report, the 8-inch tablet will be priced at about $200 while the 10-inch tablet is expected to be made available for as low as $250 by the fourth quarter of the year. Acer has already entered the race for cheaper Android tablets by launching the Iconia B1 and now wants to target the market with larger tablets.

The Iconia B1 doesn't pack in some awesome specifications and we do not expect the two new tablets to arrive with some mind-blowing specifications. It will really be interesting to see how well Acer is able to include the best specifications under the low price tag.