One of the several terms that most Smartphone manufacturers love to throw in their product description is 'Innovative'. However, very few devices merit that term and LG's G2 is definitely one such device. When the LG G2 was announced globally, the phone instantly grabbed the eye stares of everyone who remotely followed technology thanks to a fine 5.2 inch True HD Screen with practically edge to edge display. However, what is unique about the device is the placement of the Power and the Volume buttons. We have been accustomed to seeing the power button either on top or on the sides of the device while the Volume rockers so far have always been placed on the side flanks.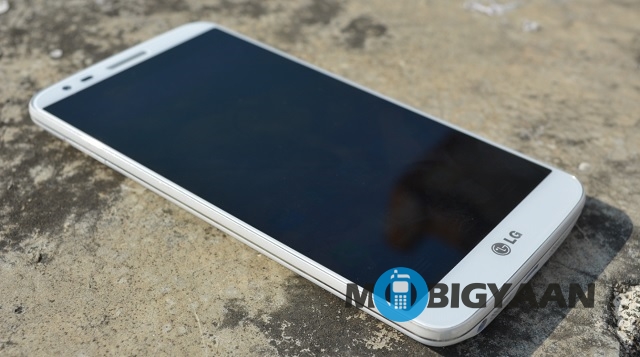 However, with the G2, the design takes a new road. The Volume Rockers as well as the Power Buttons are placed behind the device, meaning your index finger can easily locate them when you are holding the phone naturally. Not just this, the LG G2 packs SnapDragon 800 SoC, widely considered the best SoC alongside Apple's A7 Chip. The phone literally flies through daily tasks. Not to forget the amazing battery life and the 13 MP Rear Facing Camera that does a stellar job in Daylight as well as Low Light condition.
Now imagine, all this goodness packed in one device can be yours. Yes, you read that right. We are giving away an LG G2 to one of our readers. All you need to do to enter the giveaway is to answer a few simple and easy questions and follow us across our Social networks. So, go ahead, enter in and who knows, you may end 2013 with a shiny new LG G2 on your table.
Also don't forget to subscribe to our daily newsletter, click here to subscribe
Last date to participate in the Giveaway is 10th December 2013.
Name of the winner will be announced 25th December.
If you have any queries then drop us a mail via mobigyaan.com/contact-us or contact me on twitter @puneetsays
We are also running another Giveaway wherein we are giving away shopping vouchers worth Rs. 5000. To participate in that click here.
Thank you all for participating. The winner is Ankur Sharma.