Last week on 11th January we celebrated our 8th Anniversary. We promised you that we will announce a giveaway soon, so, here we are with an exciting giveaway.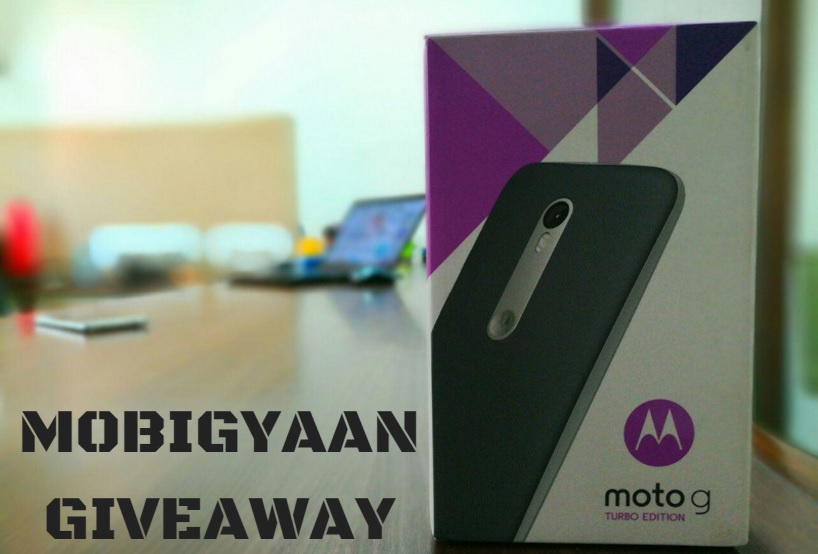 We are giving away a Moto G Turbo Edition smartphone and Mobile recharge of Rs. 500 to 10 winners.
The rules of the game are simple. Follow the steps mentioned below for entering in the Giveaway.
1. Like us on Facebook
2. Share this Giveaway on Facebook
3. Subscribe us on YouTube
4. Subscribe to our Email Newsletter
5. Leave a comment in our comments section below
6. Fill this form
For Bonus points, you can follow us on Instagram and Twitter.
Terms and Conditions
1. The Giveaway will end on 7th February 2017 11:59 pm
2. Name of the winners will be announced on 10th February 2017
The winners are
Moto G Turbo
Brian Rodrigues
Rs . 500 Recharge
Kunal Dutta
Ajay Samraj
Jay Kay
Rahul Singh
Manish Lalwani
Liu Min Han
Kaushik Medhi
Gopal S Marda
Tanuj Arora
Ajay Thakur
Congratulations! We will contact the winners soon.