The wait is finally over! Samsung has begun the official roll-out of the much-awaited Windows Phone 7.8 upgrade for the Omnia W smartphone in India which will bring a new Windows Phone 8-like experience for the users of the older smartphone.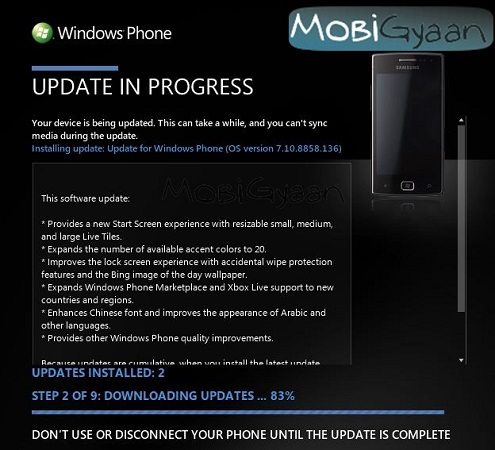 If you own a Samsung Omnia W, then you might get a notification for the update being available on your mobile or you can check for it manually using Zune software by connecting your device to a PC.
The complete changelog for Windows Phone OS version to 7.10.8858.136 is as below:
Start: Provides resizable small, medium and large Live Tiles so you can customise your Start experience in new ways.
Accent colours: Expands the number of available accent colours to 20.
Lock screen: Improves the lock screen experience with accidental wipe protection features  and the Bing image of the day wallpaper.
Marketplace and Xbox: Expands Windows Phone Marketplace and Xbox support to new countries and regions.
Fonts: Enhances the Chinese font and improves the appearance of Arabic and other languages.
Other improvements: Includes many other improvements to Windows Phone.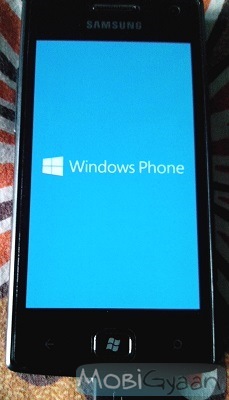 New start screen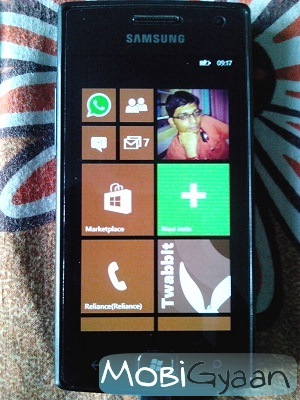 New home-screen

Please note that before you update your Samsung smartphone to the OS version to 7.10.8858.136, you will possibly be asked to install two more updates. The upgrade of the new OS should be gradual and if you still haven't got the notification, you should get it soon. Also, we are unable to confirm if the upgrade is rolling out to other Samsung Windows Phone smartphone but if you own any and get the upgrade, do let us know.