We had earlier reported about an unannounced device from Samsung which is expected to arrive with the model number GT-B9150. While it is definitely not the Samsung S IV, the new details about this device will just blow your minds. Rumours suggest that this smartphone could feature a foldable display.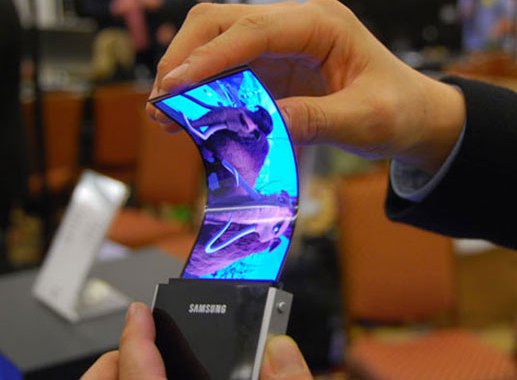 The GT-B9150 is supposed to be named as the Samsung Galaxy Q and is expected to be on display at the Mobile World Congress to be held this month.
While we had earlier reported that the GT-B9150 would be powered a dual core A15-based Exynos 5 5250 processor running at 1.7 GHz, the fact that it'll host a flexible display comes as a complete shocker. A flexible display with an full-HD 1920 x 1080 pixels resolution will provide a rich viewing experience.
The smartphone would also have a 2 GB RAM and will run on Android version 4.2.1 (Jelly Bean). The 8 Megapixels rear camera and 2 Megapixels front facing camera would be an added bonus. With the 3500 mAh battery, this phone promises a better battery life.
Expected features of the Samsung Galaxy Q:
5 inch touchscreen display
Dual Super AMOLED HD flexible display
1920 x 1080 pixels resolution
Dual core 1.7 Ghz Exynos 5250 processor
2 GB RAM
8 Megapixels rear camera
2 Megapixels front facing camera
3500 mAh battery
Android 4.2.1 Jelly Bean
We are just a few weeks away from the Mobile World Congress and hope that the Korean giant finally takes the wraps-off of a device with a flexible display which will reach the end user and not just be restricted for display in trade-shows.