While we are hearing about the Windows Phone 7.8 upgrade for the older Windows Phone smartphone almost every other day, today we see the OS in action on the newly launched Nokia Lumia 510.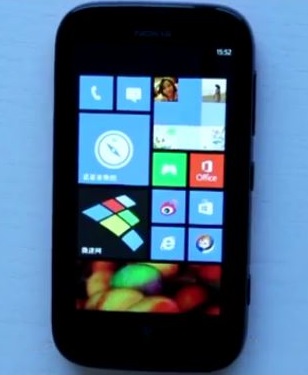 The new OS has been caught in action on a video which comes in from China wherein the Lumia 510 runs on Windows Phone 7.8 (build 8858).

As expected, the video showcases the new Start screen which is to arrive with resizable Live Tiles that Microsoft has brought in with the new Windows Phone 8 OS. Also, the new OS will go on to bring 20 new accent colours to the older devices which will be a refreshing change to users.

The video also gives us a glimpse at the new Bing lockscreen wallpaper working on the Nokia Lumia 510 and we expect that it is not just limited to the Nokia smartphones and arrives to devices of other OEMs too.

The Nokia Lumia 510 was recently announced for the 4-inch TFT Capacitive screen, display resolution of 800 x 480 pixels, 800 MHz processor, 256 MB RAM, 4 GB internal storage, 5 MP camera with Autofocus, 1300 mAh battery and more.

In the past few days, we have heard a lot that the Windows Phone 7.8 upgrade for older devices is not too far and will be rolled out in coming weeks.