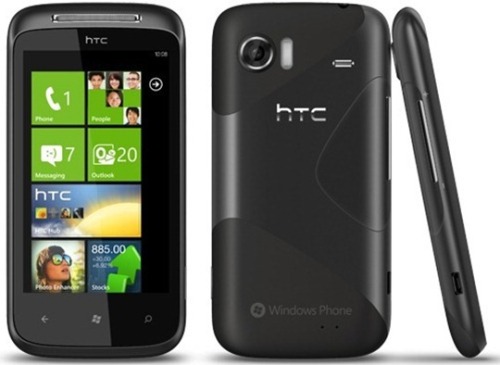 HTC 7 Mozart is one of the earliest WP7 phones available in the market from the HTC stable. We have been using the HTC 7 Mozart here at MobiGyaan for the past several weeks & have mixed emotions about Mozart & Windows Phone 7.
The Phone – Hardware & Build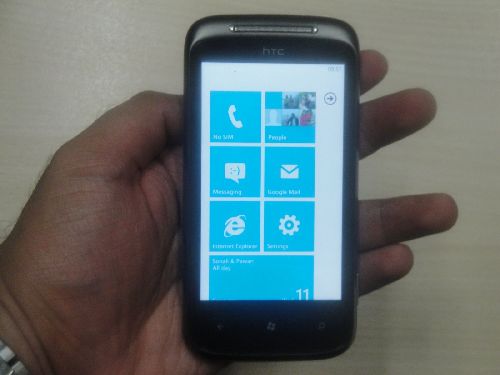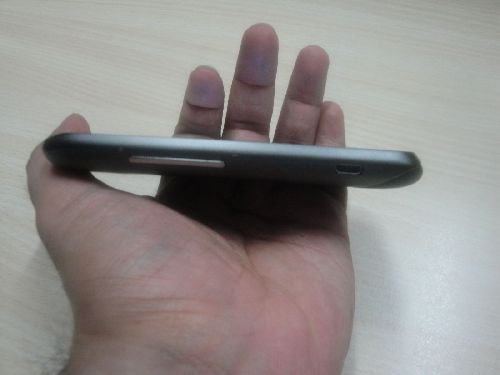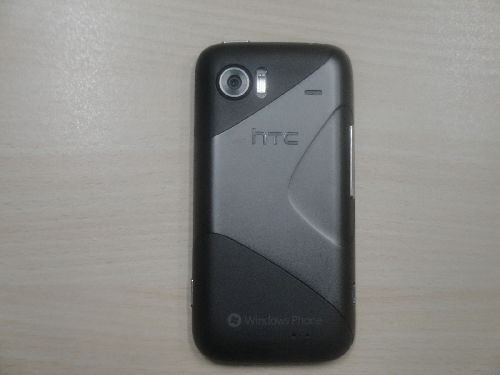 HTC phones always feel good in hands & the Mozart is no exception. It's phones like the Mozart that have helped cement HTC's reputation for build quality. The unibody design makes the Mozart a pleasure to handle and look at. The 3.7-inch SLCD display is slightly small if you look at other WP7 phones. But it may be a boon for those who do not prefer larger displays.
There is not much to differentiate the Mozart with other WP7 phones on the specs front as WP7 mandates a certain level of minimum hardware requirements. But the Mozart's USP lies in its 8MP camera with xenon flash. The Mozart is arguably the best amongst WP7 phones as far as camera performance is concerned.
The unit we received refused to pair up with our Wi-Fi router. We hope this was a problem with our test unit but a Google search revealed that many WP7 phones are facing this issue, so we hope that Microsoft resolves this problem at the earliest. The lack of Wi-Fi forced us to connect to 3G to setup the phone but what we found here was indicative of the problems WP7 phones face at present. There is no in-built app in WP7 to measure the downloaded data & there is no free app in the MarketPlace either to cover this functionality.
We will come back to this issue of missing apps but first let's cover the OS in general.
Windows Phone 7 – A whole new Windows!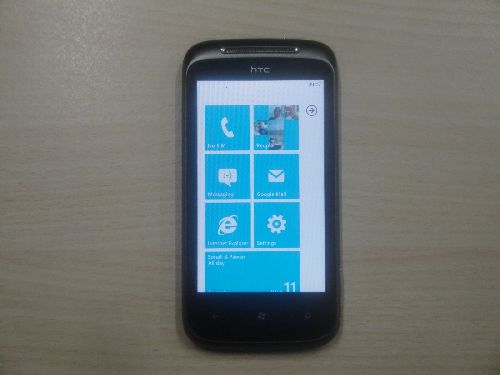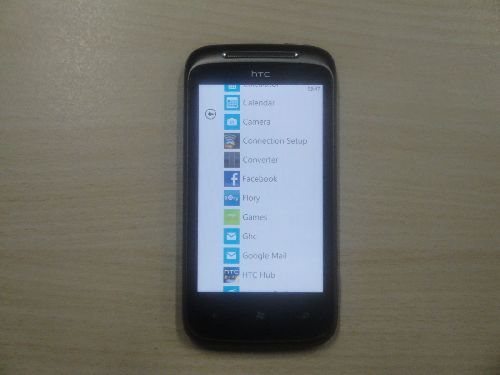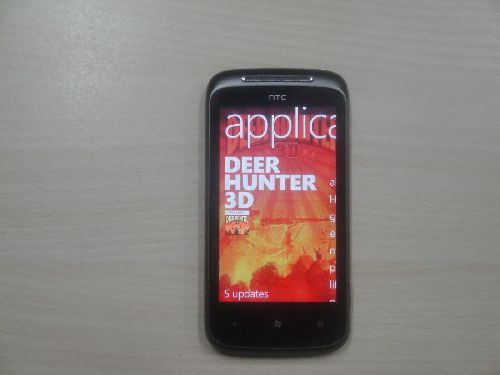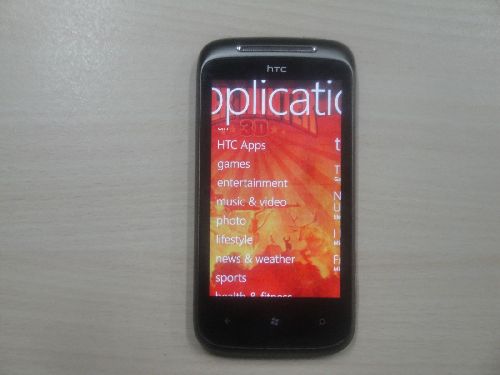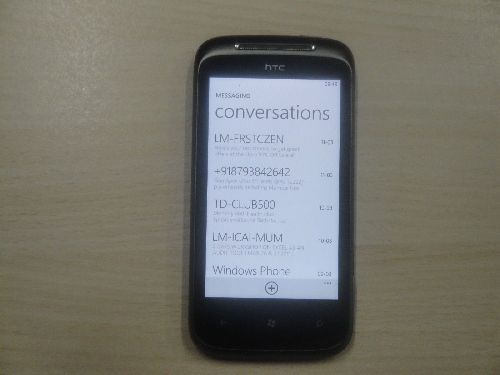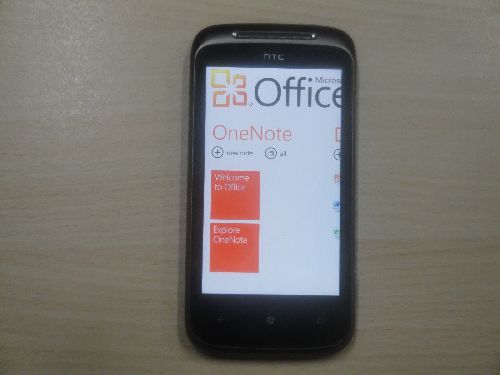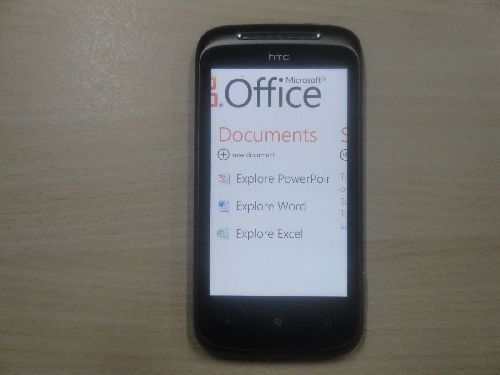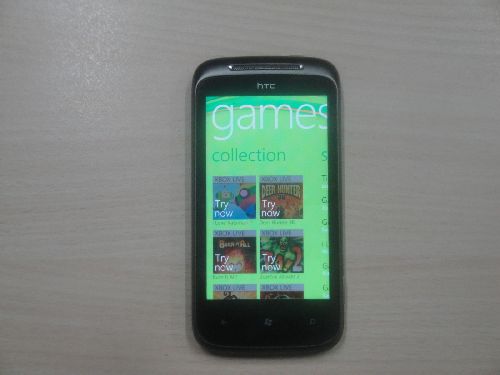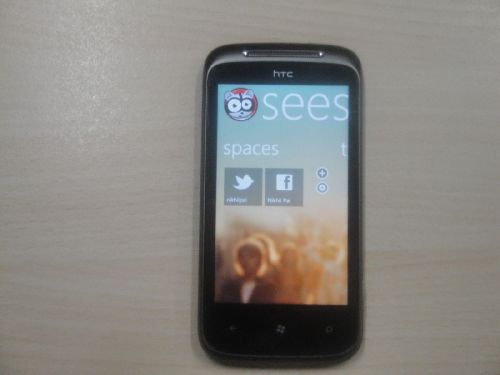 The Windows Phone 7 is nothing like Windows Mobile. It has a fashionable magazine-like new look, the kind of look you'd find in magazines such as Vogue or Cosmopolitan.  There are a lot of animations as well with various sections of the UI flying around. Not to mention those big headings which don't fit on a single screen. You may either totally like it or hate it, the choice is personal.
The Windows Mobile Today screen is gone & also gone is the Start menu. The homescreen is home to 'Live tiles' & you can 'pin' items from the menu to the homescreen. Due to Microsoft's diktats, the OS you find on the Mozart is stock WP7 without HTC's proprietary Sense UI customisations.
However what's annoying is that WP7 has all the limitations which early versions of iOS & to some extent Android had. So there is no multitasking for third party apps, tethering, mass storage, bluetooth file transfers, copy paste & so on. While some of these limitations such as copy paste have already been resolved via the NoDo update, some other such as multitasking would be rectified via the Mango update which would be christened as WP 7.5
MarketPlace & Zune Desktop – Currently limited for India
MarketPlace is still not enabled for India. Hence, we had to change the country settings to Australia to access the MarketPlace. Changing the country setting to India created another problem. The desktop management software Zune noticed that the Windows computer is set to country India whereas the Windows Live ID on the phone is set to Australia. This mismatch resulted in us being locked out of Zune Desktop software & we could find no way to operate Zune! So as things stand today either you live with only one of MarketPlace or Zune Desktop Software in India.
The OS experience in day to day tasks
Email experience on WP7 is satisfactory though we missed an aggregated inbox view.
Internet Explorer is best avoided on the desktop but the mobile version found in WP7 is encouraging. It handles multiple tabs perfectly. However we did miss text reflow – if you zoom in after the page loads, you need to go left and right to read the text.
Office hub is very elegant & one of the most impressive aspects of WP7 & it's the best mobile Office suite we've seen yet. 
Facebook has an official version for WP7 while Twitter is well managed by Seesmic & a few other decent twitter clients
Instant Messaging is probably the weakest part of WP7 at the moment. None of the multi protocol messengers found on other platforms such as Nimbuzz, Fring or eBuddy are available on WP7 yet. Neither do we have the ubiquitous WhatsApp which is available on most other platforms.
Music & Video Players are simple and have straightforward interfaces. You won't have any difficulties using them. However there are some things missing – like equalizers, for instance.
Bing Maps are part of the OS though it's not as capable as Google Maps or Nokia's Ovi Maps
Gaming is ably taken care by the bundled XBox Live
It's all about the looks for now – till the Apps start flowing in…
WP7 is simple to use. Our only complaint is that it is too simplistic & limiting. While the OS limitations are definitely bothersome, the biggest flaw of WP7 as on date is the lack of quality third party applications. And this is not due to lack of interest from developers but it's Microsoft's own fault. Microsoft has not opened up the WP7 API completely to developers. For instance, WhatsApp, the popular cross platform messaging app, is unable to release a WP7 version since they do not have access to the WP7 contacts API. Most other multi-platform IM apps such as Fring, eBuddy & Nimbuzz are also unable to develop WP7 apps as they do not have access to the socket API.
What is even more shocking is that Microsoft chose not to bundle even its own Windows Live Messenger with the OS! Can you imagine an Android phone without Google Talk? Microsoft has apparently licensed a third party developer to create a Windows Live Messenger app for WP7 which is being conferred the official messenger app status… for now!
Lastly we must mention why we could not put up screenshots of the OS. WP7 does not support taking screenshots at the moment nor is it on their priority list at the moment. Funny since one would have expected them to support it to help spread awareness of its flashy looks!
To conclude, the WP7 scene is limited at the moment. But there are signs that with the upcoming Mango update things would change for the better in the future. Once Windows Phone gets multitasking & when most of the popular apps come out with a WP7 version, things should get really interesting. Till then we suggest you hang on dearly to your Android or iOS device!