With the Windows Phone platform rapidly improving with new and better features seen in the recent Windows Phone 8.1, the platform may finally get a dedicated file manager soon.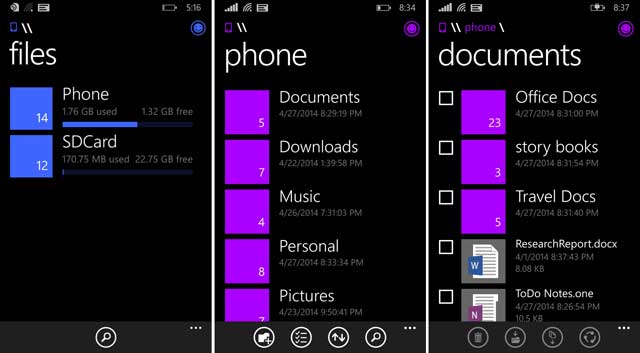 Joe Belfiore, who is the VP of Windows and User Experience at Microsoft, has teased the default standalone file manager for the Windows Phone 8.1. The app, being built by Microsoft, is expected to be launched by the end of May. The app would allow the users to access all the files on the device memory and even the SD card.
Considering the necessity of a file manager, there are various third party apps available for the Windows Phone. However, Microsoft taking the first step to implement a file manager from within the platform will definitely give it the edge even on the market leading Android platform. This would be something to cheer about for all Windows Phone fans. Have a look at the screenshots and tell us what you think.