Now here's an interesting twist. Now that the Windows Phone 8 OS has gone official and developers have got their hands over the SDK, many have noticed that the Windows Phone 8 OS arrives with no support for FM Radio.

Yes, none of the Windows Phone 8 smartphones arrive with support for FM Radio. Though it may not bother many of us, we really wonder, that is the reason behind this move from Microsoft.
Is it because Microsoft wants to promote online streaming of Radio, now that it also has the Xbox streaming service ready for the devices or is it some OS and hardware related thing? We don't really know about it.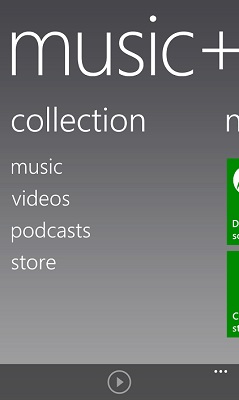 The option of 'Radio' has also been removed from the Music + Video gallery of the Windows Phone 8 OS as you can see above. For now, it seems that all the Windows Phone 7.5 users are lucky enough to have the option of Radio on their old smartphones.
 
But who really uses the 'Radio' on smartphones nowadays? A majority of us do not, so it should not hurt the new Windows Phone 8 smartphone owners. What are your views on this?