Mobile accessories are getting better by the minute. But one of the best accessories is undoubtedly, an attachable keyboard, which lets you make the best of you touchscreen phone/tablet.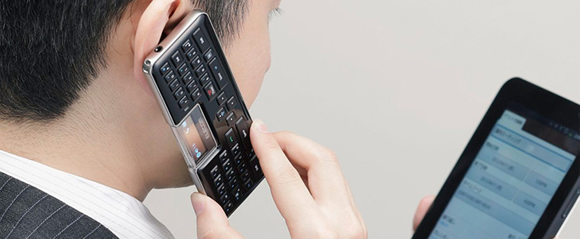 Japanese company Elecom's wireless compact Bluetooth keyboard is an attachable keyboard who want something that is compact but functional. But here's one feature anyone might kill for – you can make calls from it!

The keyboard comes with a tiny OLED screen for calling. Not only that, it comes with vibrating alerts and doesn't need anything fancy except a Bluetooth connection. You can even control your music and the battery life last 3 days.
The thing is while people are running after dual-SIMs nowadays, here comes an accessory that can give you two phones from one SIM. The idea is pretty damn brilliant. We would love to get our hands on it, won't you?
The only harrowing factor is the price – $230 (Rs. 11500) that we think wouldn't suit many Indian users.