Worldwide sales of Tablets on the rise says Q4 2011 results
According to the International Data Corporation (IDC) tablet shipments into sales channels rose by 56.1% on a sequential basis in Q4 2011 to 28.2 million units worldwide. That represents an increase of 155% from the Q4 2010. There has been a huge increase in a number of regions and the full-year 2011 total sales accounted to 68.7 million units.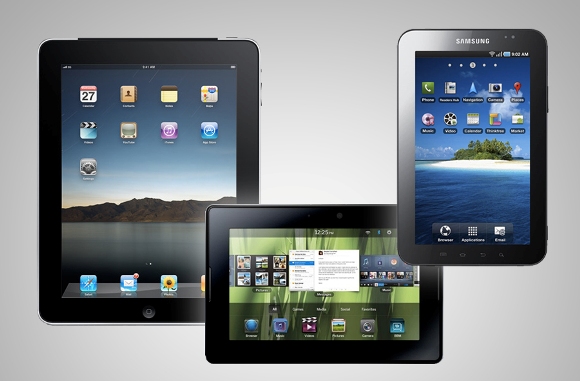 IDC has now estimated that the demand expected for 2012 can go up to 106.1 million units, up from its previous forecast of 87.7 million units.

Amazon shipped 4.7 million Kindle Fires into the market however; Apple is still the leader and continued to see strong growth in the quarter, shipping 15.4 million units in Q4 2011, up from 11.1 million units in Q3 2011. That represents a 54.7% worldwide market share (down from 61.5% in 3Q11). Amazon's shipment total put the company in second place with 16.8% of the worldwide market. Third-place Samsung grew its share from 5.5% in Q3 2011 to 5.8% in Q4 2011. Despite shipping more units, including its new Nook Tablet, Barnes & Noble saw its worldwide market share slip to 3.5% (down from 4.5%). Pandigital rounded out the top five, grabbing 2.5% of the market, down from 2.9% the previous quarter.