WP unlocking tool ChevronWP7 to stop unlocking service
ChevronWP7 Labs which was officially approved by Microsoft to provide unlocking facility for Windows Phone devices at just $9 has announced that they will not be providing the developer unlock kits as they had a contract with Microsoft for just 10,000 tokens and all of them have been exhausted.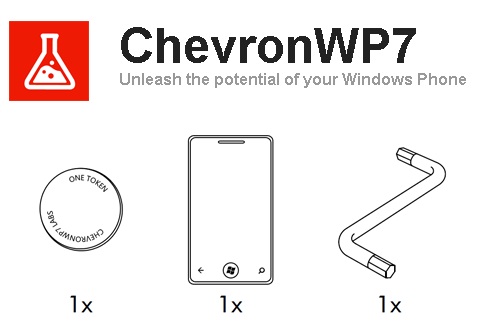 Now all users who wish to unlock their Windows Phone devices will have to depend on Microsoft AppHub where developers will have to shell out as much as $99 for unlocking. A price which is a bit too harsh, don't you think?

Team ChevronWP7 Labs have put out a statement on this:
"ChevronWP7 Labs enters the New Year with 10,000 token sales under our belt. Hooah! Nearly 90% of the tokens we've sold have been used to successfully unlock a Windows Phone thus far.
Our agreement with Microsoft was to sell no more than 10,000 tokens. Our team doesn't currently have plans to renegotiate this number, although it's a matter we're still discussing."
So as of now, Windows Phone owners and developers will have to use Microsoft AppHub until ChevronWP7 and Microsoft decide to issue more tokens. Also we hope to see some other new unlocking options are developed to take up the cause.