Xbox Live coming soon to Android and iOS [Report]
Gaming on smartphones has surely picked up in recent times, but there still seems a long way to go. While most of  us have played a lot of games on Android phones and iPhones, social gaming hasn't really picked up even on the Android and iOS platforms. But, one company that has had some success in the arena of social gaming, is Microsoft. Microsoft's Xbox Live might be pouring soon on to Android and iOS according to a job posting on the company's website.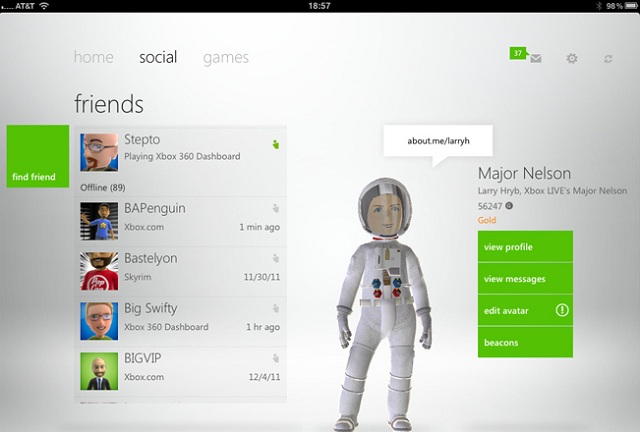 Microsoft might be preparing the best of both worlds, because it would let you play the games you play on Android and iOS, but it will easily let you keep track of your achievements and of what your friends are playing. Microsoft it seems, is bringing its Xbox Live app to all platforms possible.
The company posted a job opening on its side, stating that, they will create a modern framework that is open source, light-weight, extensible and scalable across various platforms including Windows Store, Windows Phone, iOS and Android. Furthermore, they add that the engineer would be working on the gaming technologies, and will collaborate with both internal partner teams across the company and external ecosystem partners to enable end-to-end gaming scenarios.
Well, Microsoft has all but said it not just wants to get serious about smartphone gaming, it is also looking to actively integrate with iOS and Android.
Imagine playing Angry Birds but competing with your friends and maintaining a scoreboard while doing it. What's not to like?