A lot of Windows Phone 8.1 features have already leaked but we can't get enough of it. Microsoft's Cortana voice assistant, which is arguably the most exciting feature of the Windows Phone 8.1 update was recently detailed and today we get to look at it, thanks to the leaked screenshots.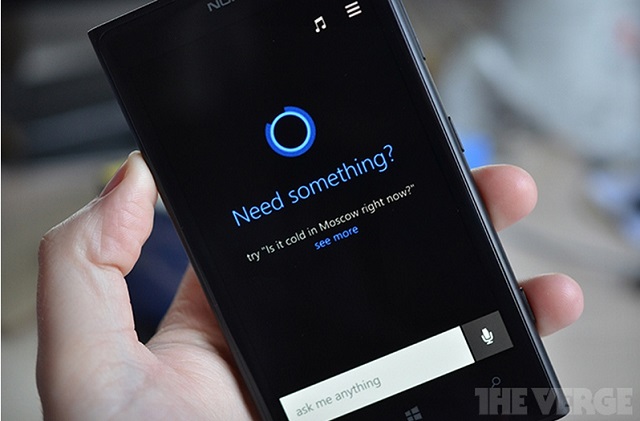 As we all already know by now, Cortana is Microsoft's answer to Apple's Siri and Android's Google Now. We get to see the animated icon of Cortana we talked about last time. We also  get to see the ability to change the name and add nicknames, so that there is a bit of friendly touch when you talk to Cortana.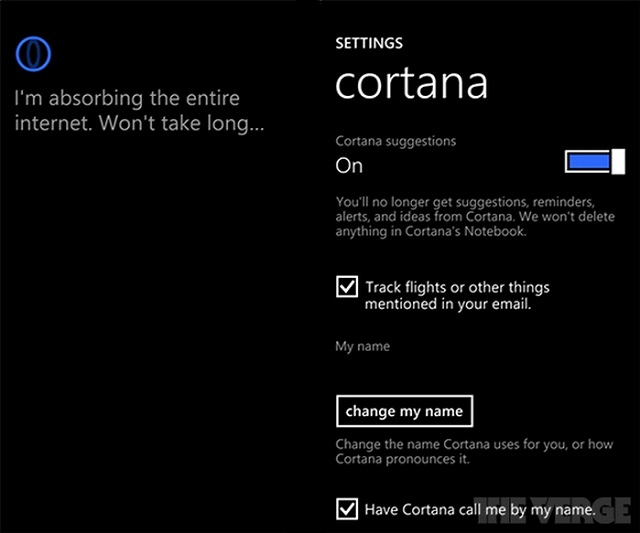 Cortana has the ability to track your emails and bring you notifications on flights and other reminders. We also know of the Notebook feature that will store your location data and other personal data to bring you contextual notifications. These contextual notifications will be powered by Microsoft's very own Bing and others like Foursquare.
While we have known Microsoft's voice assistant as "Cortana" all along, Microsoft hasn't finalised the name yet so we never know. Microsoft will detail the Windows Phone 8.1 update in April and we should see the Redmond giant talk a lot about Cortana there and rightfully so.
We are quite excited about Windows Phone 8.1 but we want to know about you? Tell us if these new upcoming features make you consider Windows Phone against the likes of Android and iOS.