Windows Phone has been criticised by people for having very less customization options and with Windows Phone 8.1, Microsoft might be wanting to change that. A new Windows Phone 8.1 leak shows us the new Start Screen with some wallpaper customizations.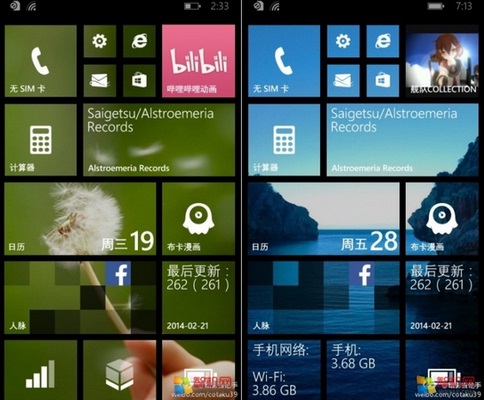 We previously came across leaks which showed us the alleged Windows Phone 8.1 Start Screen with background wallpapers while the new leak shows us a wallpaper which kind of spreads into the tiles. We aren't sure which one's fake and which is real or there might be a possibility that both might be available as a feature. Well, we'll have to wait and watch.
We know that Windows Phone 8.1 is going to bring a lot of new features that will bring the platform on par with the two giants, Android and iOS. There is Action Center, Cortana Voice Assistant, IE11, dual-SIM support and much much more. Microsoft announced the update at MWC and it will come to all the current Windows Phone 8 handsets. Of course, low-end devices like the Lumia 520 might miss out on a couple of features.
Microsoft will detail the update in April at its annual Build conference and as always, we'll keep you posted. Till then, tell us what you think of the new alleged Windows Phone 8.1 Start Screen?