We already know that Windows Phone 8.1 is set to feature a notification center which Microsoft likes to call the 'Action Center' and now, we have a video showing us the Action Center in action.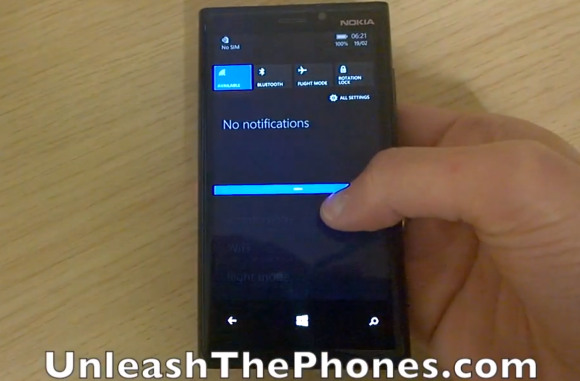 We already know how Microsoft's Action Center is going to be but we can see it in action now. There are four toggles and you can change them according to your need and then there are usual notifications. A short swipe will bring down the toggles and a longer one will bring down the whole Action Center. Check out the video below to see it in action:
There is a long list of features Windows Phone 8.1 will be bringing. A lot of minor improvements along with noted ones like the Action Center, Cortana voice assistant, a Swype like keyboard, updated Internet Explorer, background images for the Start Screen, on-screen navigation buttons and much more.
We can't wait to get hands on with Windows Phone 8.1 and April isn't very far enough so we'll have to be a little patient. We are quite excited about Windows Phone 8.1, what about you?