Given the range of its affordable smartphones offering introduced in the Indian market, Xiaomi has now touched the 2 million mark in Q3 2016.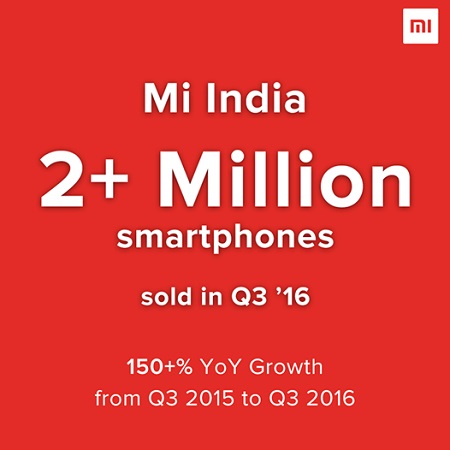 Xiaomi India has announced that it sold over 2 million smartphones in the country in the third quarter of 2016. This feat, which it achieved for the very first time, indicates a whopping 150 percent year-on-year growth. Analyst suggest that the Redmi Note 3 and the Redmi 3s were largely responsible for the large sales volumes in the last quarter.
According to Xiaomi, over one million units of Redmi 3s and Redmi 3s Prime smartphones were shipped within three months of the launch. Further, the most affordable Redmi Note 3 sold over 2.3 million units till September. The shopping festival and discounts offered in October further fuelled the smartphone sales.