With the Xiaomi's Redmi Note series gaining a better position in a ₹10,000 price segment, the Xiaomi Redmi Note 3, incredibly, performs like a upper-midrange device. Albeit, it is highly powerful with its Qualcomm Snapdragon 650 SoC inside, does it affect the battery life?
The smartphone is powered by a 4000 mAh non-removable battery and we have conducted a few tests to see how does the battery life goes when you use it under different conditions. Here are the Xiaomi Redmi Note 3 battery test results.
Xiaomi Redmi Note 3 Battery Test Results
The 4000 mAh battery capacity seems above average to me since most of the smartphones nowadays sport a 3000 mAh battery but when I checked the real-life performance of the battery, I was astounded. The battery ran merely above 2 days when used moderately.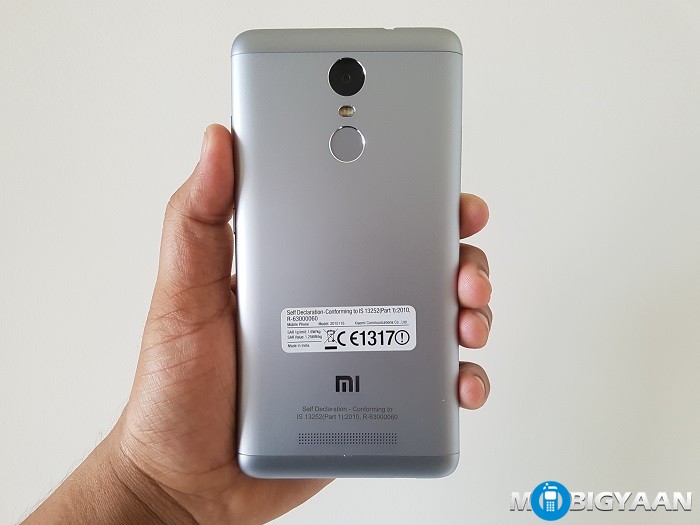 See the screenshot below that says 21% of the battery is still left after it was charged to maximum. The 79% percent of the battery dropped after 2 days 21 hours. Well, the phone usage was quite below moderate and a few apps like YouTube, Facebook, Messenger, Video Playback, and Camera used all for several minutes, games like Angry birds, Asphalt 8 played for some time and a few calls made on a 3G network. The Wi-Fi was turned on, however, we kept GPS and mobile data off. Hence, our usage got more than 2 days battery life.
In general, the moderate use of the phone gets you 2 days on a 4000 mAh battery. However, on moderate to heavy use, it can still get you more than a day which is ridiculously insane for a powerful CPU like Snapdragon 650 that scores benchmarks as good as Snapdragon 808 seen in the flagship LG G4.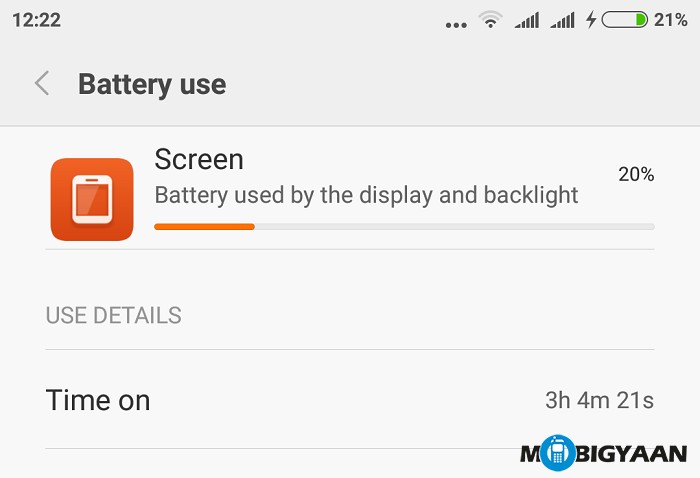 The battery runs extremely fine for a normal use. Xiaomi User Interface provides a battery saving trait for long lasting battery life. The battery saver option is provided which can extend even more battery runtime. There are three battery saver profiles – Default, Marathon, and Sleep each having different functions to save the battery power. The default profile cleans the background process when the phone is in a locked state. The Marathon gives enough battery by turning off the wireless services like Wi-Fi and Mobile Data. If you are on a low battery, the Sleep profile will get the most out of the phone to survive the last drop of the battery.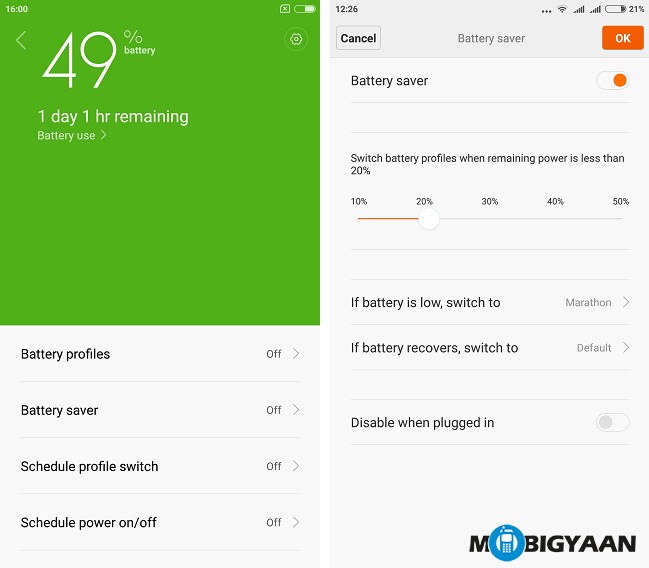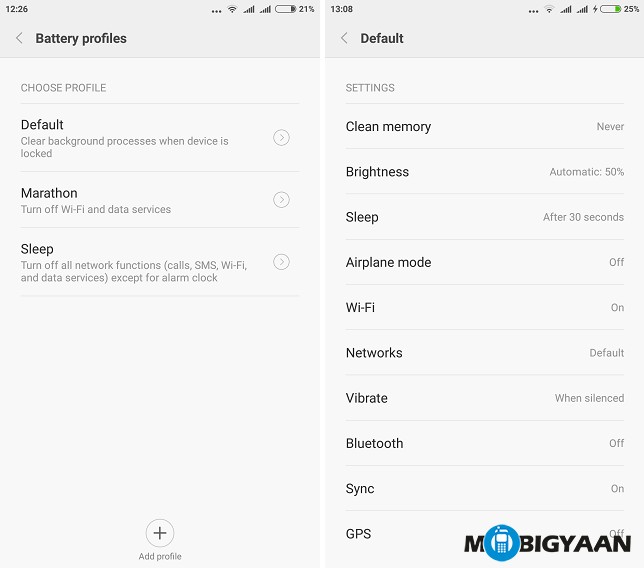 All the profiles can be triggered at a specific time by scheduling the profile switch. If you do not use your phone at night while sleeping, you can power it off and then power on automatically with the scheduled power on/off function found in the battery settings.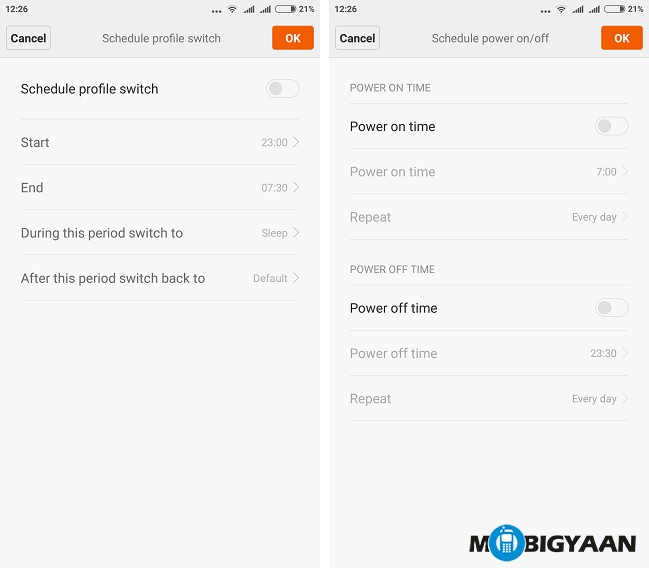 To get an idea of how the battery handles the tasks you perform, here are the battery benchmarks that shows the 4000 mAh battery does its job well. We have compiled a list of the apps that most of the people use in their day to day life.
Xiaomi Redmi Note 3 Battery Test Table
| Apps/Games | Battery used | Runtime | Brightness | Wireless |
| --- | --- | --- | --- | --- |
| 1080p Video | 3% | 20 minutes | Auto | Off (Wi-Fi, GPS, Data) |
| Asphalt 8: Airborne | 6% | 20 minutes | Auto | On (Wi-Fi) |
| Angry Birds 2 | 7% | 20 minutes | Auto | On (Wi-Fi) |
| YouTube (1080p) | 3% | 20 minutes | Auto | On (Wi-Fi) |
| Music (Online) - TuneIn Radio | 1% | 30 minutes | Auto | On (Wi-Fi) |
| Music (Offline) | 1% | 1 Hour | Auto | Off (Wi-Fi, GPS, Data) |
| Facebook | 3% | 20 minutes | Auto | On (Wi-Fi) |
Also, check our hands on with this device, Xiaomi Redmi Note 3.