While the flagship Mi 5 wooed everyone, Xiaomi may be going a step further with the Mi Note 2, which is expected soon.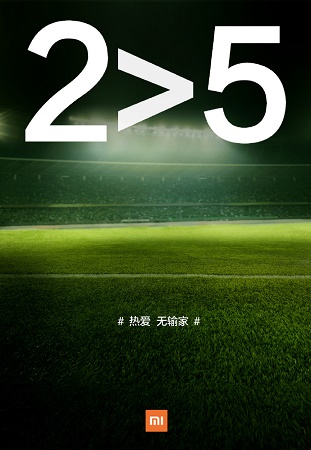 Xiaomi has been constantly sharing new teasers which seem to hint towards the upcoming Mi Note 2. Interestingly, the teaser highlights "2 > 5", which might just mean that the Mi Note 2 could be more powerful and better than the flagship Mi 5. However, there are no details about the announcement or the launch.
Rumours suggest that the Mi Note 2 would have a 5.7 inch Quad HD 3D Touch display. The smartphone is expected to be powered by the Qualcomm Snapdragon 820 processor along with 4 GB of RAM and 32 GB of storage. Also expected are the 12 MP dual rear camera setup and a fingerprint scanner.