Xiaomi to announce its Pinecone SoC on February 28
There have been rumors circulating on the Internet lately about Xiaomi unveiling its own SoC dubbed Pincecone. Well, those have been put to rest now as this Chinese company has confirmed that it will be unveiling the Pinecone SoC next week on 28th.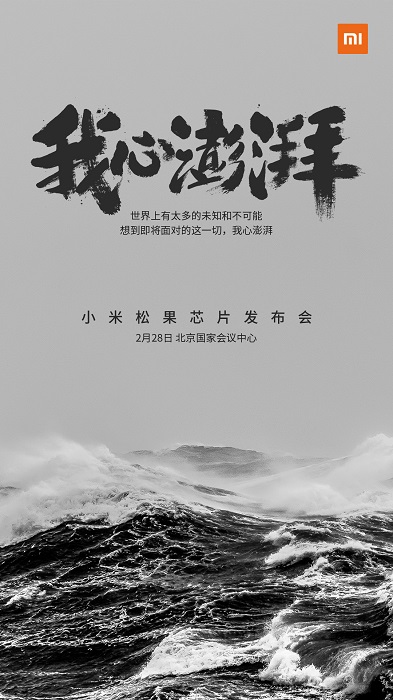 Like many other smartphone manufacturers in the market, Xiaomi too relies on SoC manufactured by other companies, specifically, Qualcomm and MediaTek. While most of the smartphones that are launched by Xiaomi in China are by powered by MediaTek's SoC, the company often relies on Qualcomm's Snapdragon SoC when it launches the same smartphones in India. Well, this is because Xiaomi is barred from selling MediaTek powered smartphones in India due to a legal battle with Ericsson.
With the unveiling of Pinecone, Xiaomi will the be the fourth smartphone company in the world after Apple, Samsung and Huawei to have its own chipset. Also, having a chipset developed in-house might let the company try out something new without relying on MediaTek or Qualcomm.
This Pinecone SoC will be developed by Xiaomi in partnership with Leadcore. Also, the company might call it by a different name at the time of unveiling as the term Pinecone is translated from a Chinese term. As of now, there's no information as to which smartphone will the Pinecone SoC come first with. Well, we don't have to wait much as all details will be revealed on February 28 at National Convention Center in Beijing, China.