Xolo Play 8X-1000 with new Hive UI launching early next month
After the initial reports about Xolo working on their new Hive UI, the company is set to launch its first smartphone loaded with the interface early next month.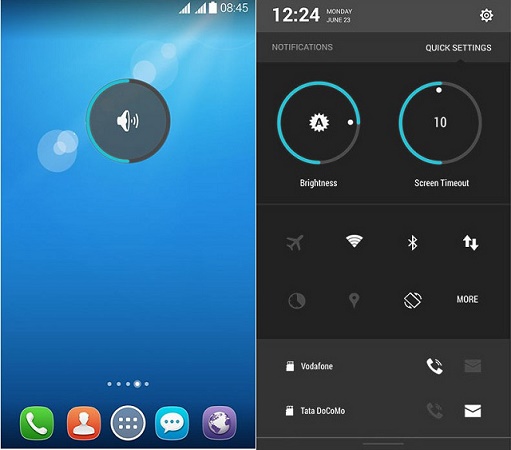 Xolo is all set to launch the Xolo Play 8X-1000 in the first week of August. The handset will the first to get the company's Hive UI, which is apparently based on Android KitKat. The UI would bring new drop-down quick settings screen with circular controls to adjust brightness, volume levels etc. also expected are easy control switches to switch between either SIM cards. Similarly, the lock screen has notification icons for missed calls, message and email.
According to sources, the Xolo Play 8X-1000 would be quite similar to the Play 6x-1000 but with an octa core processor. Xolo was so far providing a near-stock Android experience on their handsets which also resulted in faster performance. Now with the new UI, which looks aesthetically pleasing, we hope we won't have complaints of performance issues.