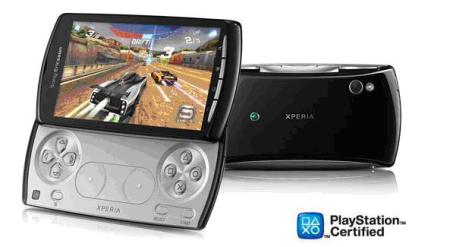 The Sony Ericsson Xperia Play is going to hit shelves this month and the excitement is getting off the hook. The revolution in mobile gaming is about to begin as the quality of the games on the Xperia Play will match the Playstation 1 console games.  Today 60 new games for the Xperia Play have been announced and will be available through the Android Market and the Xperia Play launcher, an embedded app which will recommend users top games available at the Android Market. The games will include titles from big gaming names like Sony Computer Entertainment, Gameloft, Electronic Arts and Glu Mobile.
Here are all the titles that will be available:
Games available within the first week of launch
Bruce Lee Dragon Warrior from Digital Legends (pre-installed)

FIFA 2010 from EA Mobile (pre-installed**)

Sims 3 from EA Mobile (pre-installed**)

Star Battalion from Gameloft (pre-installed**)

Tetris from EA mobile (pre-installed**)

Asphalt 6 from Gameloft (free to download)

Dungeon Defenders: Second Wave from Trendy Entertainment

Galaxy on Fire 2 from Fishlabs

Assassins Creed from Gameloft

Need for Speed SHIFT from  EA Mobile

Worms from EA Mobile

Nova 2 from Gameloft

Modern Combat Black Pegasus from Gameloft

Guns n Glory from Handygames

Reckless Racing from Polarbit 

Real Football 2011from Gameloft

Gun Bros from Glu Mobile 

Racer Luma from Arcade/Unity 

Cordy from SilverTree Media

Aporkalypse from Handygames

Brothers in Arms Global Front from Gameloft

Guerrilla Bob from Angry Mob Games/Unity

Let's Golf 2 from Gameloft

Zenonia 2 from Gamevil 

Cyberlords from Handygames

Guitar Hero™ Warriors of Rock Mobile from Glu Mobile 

Age of Zombies from Halfbrick Studios

Spectral Souls from HyperDevBox Japan 

Splinter Cell Conviction from Gameloft

Air Attack from Art in Games/Unity

Armageddon Squadron from Polarbit 

Uno from Gameloft

InfeCCt from Handygames 

Spiderman total Mayhem from Gameloft

Millionaire City from Digital Chocolate

Avatar from Gameloft

Raging Thunder 2from Polarbit

Homerun Battle 3D from Com2us Games

Aftermath XHD from Jakyl 

I Must Run from GameLion

Baseball Superstars 2011from Gamevil

Ground Effect Pro from Jakyl 

ZeNonia from Gamevil

Super KO Boxing  2 from Glu Mobile

Farm Story from Team Lava

Wave Blazer from Polarbit

Soccer Superstars from Gamevil

Battle Bears from Skyvu 

Tower Blocks New York from Digital Chocolate

Super Dynamite Fishing from Handygames

Iron Sight from Polarbit

Toonwarz from Polarbit

Restaurant Story from Team Lava

Escape from AMA

Raving Babies from AMA

Bakery Story from Team Lava

Denki Blocks! Deluxe from Jakyl 

Rollercoaster Rush from Digital Chocolate
PlayStation Original Games:
Crash Bandicoot® from Sony Computer Entertainment Inc.

Cool Boarders 2 from Sony Computer Entertainment Inc.

Destruction Derby from Sony Computer Entertainment Inc.

Jumping Jack Flash from Sony Computer Entertainment Inc.

MediEvil™ from Sony Computer Entertainment Inc.

Syphon Filter™ from Sony Computer Entertainment
** The game will be preinstalled on the phone depending on the region.