YouTube for Android updated with ability to choose streaming quality manually
YouTube for Android has just received an update and it has brought one of the most requested features. As the title mentions, we can now finally choose the streaming quality on the YouTube app on Android.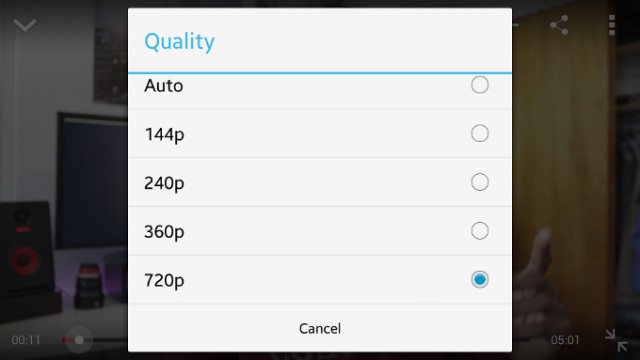 The iOS version of the YouTube app already has this feature and strangely it's coming to Android only now. Now just like you would on a desktop browser, you can watch videos at 144p, 240p, 360p, 720p, and 1080p. There's also the Auto option, which plays the best quality according to the speed of your internet connection.
You can choose the streaming quality from the settings menu found in the upper right corner, while you are watching the video. The update brings the version of the app to 5.7. If you haven't received the update yet, you can hit the link below and get the latest version of YouTube on Android.