While YU has been continuously teasing about the upcoming YU Yutopia, the company also seems to be working on the enhanced variant of the Yuphoria.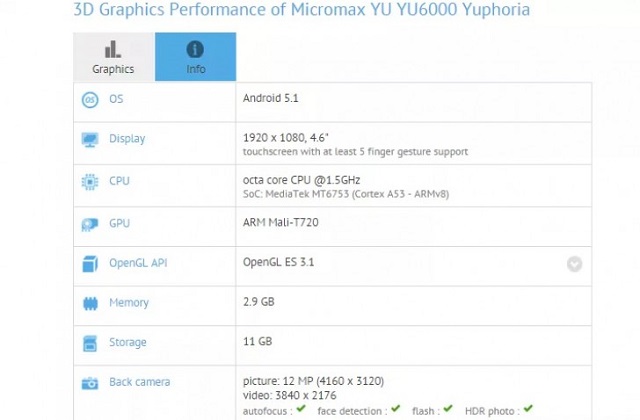 The mysterious YU YU6000 Yuphoria was spotted online at benchmarks. While the original Yuphoria had model number YU5010, the leaked version had model number YU6000, which indicates that it would be the successor. Interestingly, a look at the listing reveals that the handset might be the upgraded version of the Yuphoria.
According to the listing, the upgraded YU Yuphoria would flaunt a slightly smaller display measuring 4.6 inches but with full HD resolution. The handset is said to be powered by the octa core MediaTek processor with 3 GB of RAM and 16 GB of storage. Also expected is a 12 MP rear facing camera and a front facing 8 MP camera. The device is expected to be launched along with the YU Yutopia.