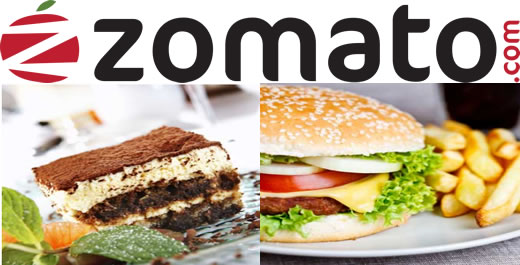 Recently a new Android app has been released by Zomato, an app that includes almost all major functionalities of the website (Zomato.com) and that recommends you the best restaurants around your current location.
Spreading over 5 cities-Delhi NCR, Mumbai, Bangalore, Kolkata and Pune, Zomato will now enable users to check reviews, ratings and discounts of all restaurants in your city.
Moreover, the app which is similar to a web portal will help Android users by suggesting a random restaurant near your current location. With the unloading of the resolved maps and the fixing of minor bugs the app will be available for use on devices running the Android OS (ver 2.1 or higher). Another interesting feature is that it helps you find some restaurant at a distant place where you wish to go.
Here are few screenshot of Zomato's Android App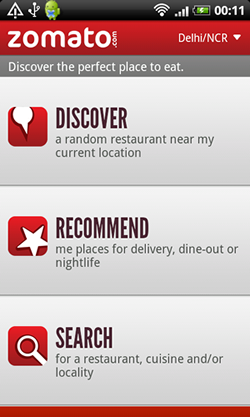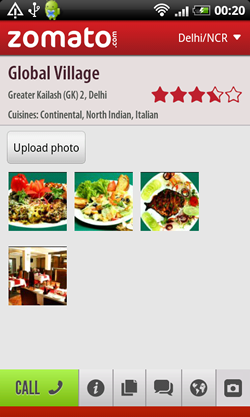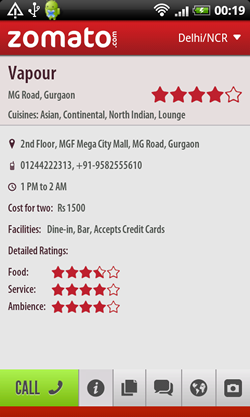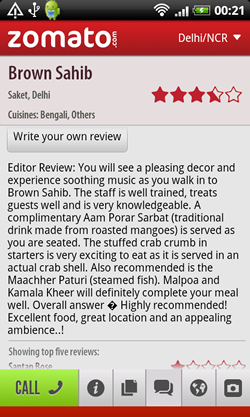 It's an app that enables users to call a restaurant from within the application without saving it's contact number somewhere. So it's true that not only the world but also good food is coming closer to you. The app is available in the Android market and can be downloaded for free from the Zomato website.