ZTE's Nubia line has been known for its Android smartphone but apparently, a Windows Phone device will join the Nubia ranks. A picture of the ZTE Nubia W5 running Windows Phone 8.1 has leaked along with its specs.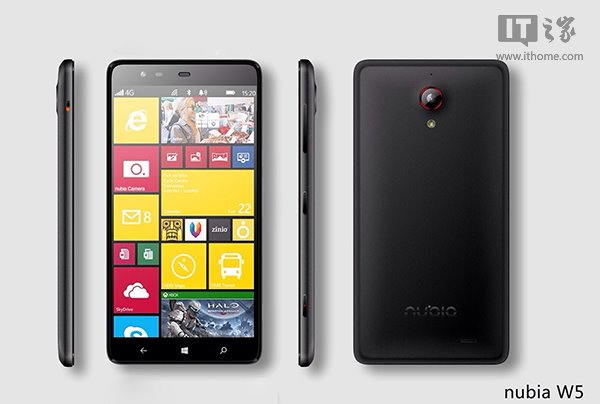 According to the source, the Nubia W5 will pack in some beastly specs. There's said to be Qualcomm's Snapdragon 801 processor coupled with 3 gigs of RAM, 64 GB internal storage, a massive 4500 mAh battery, a 13 MP camera. The specs do sound great but we'll suggest you to take this rumors with a pinch of salt.
The source does not mention anything about the display but from the looks of it, a display larger than 5-inches with supposedly 1080p resolution seems to be in place. The device should come with Windows Phone 8.1 on-board.
If the leak is genuine, we can expect the Nubia W5 to be best specced Windows Phone device. The device might also become the first Snapdragon 801 packing Windows Phone device.