Now that most companies have released their earnings in the fourth quarter of 2012, we can analyse the sales pattern in the global markets. Unsurprisingly, most of the companies that are into mobile handsets have registered a huge profit.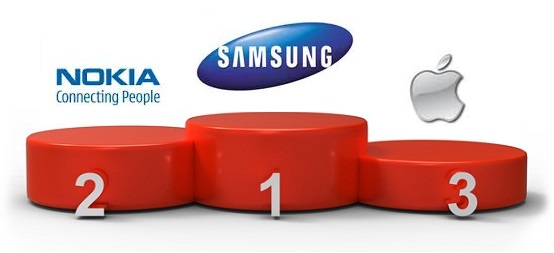 According to Strategy Analytics, 1.6 billion mobiles phones were shipped globally in the year 2012. This comes as no shock considering that mobile phones have become a common commodity for the people. Interestingly, 700 million of these 1.6 billion devices were smartphones. At this rate, next year we expect smartphones to decimate the old feature phones.

When we check the individual company performance, it's Samsung that has outperformed all other companies. Thanks to demand for their android based Galaxy phones, Samsung has managed to sell the most number of smartphones. Second was Nokia, which some years back was the global leader in the mobile market, managed to stay in the race thanks to its inexpensive feature phones but was put behind by Apple in terms of sales of smartphones. But otherwise, Apple was third in regards to the number of devices sold.
 
Seeing the on-going trend, 2013 may just be the deciding year about the company which will dominate the mobile industry in the near future. This also brings us to a question for our readers, which mobile phone do you own and think will dominate the industry in the next few year.