128 GB SanDisk microSDXC memory card launched in India for Rs. 9999
While most of the major smartphones have at least 16 GB inbuilt storage, microSD cards still are a necessity and cannot be out done, but we can go for larger storage spaces.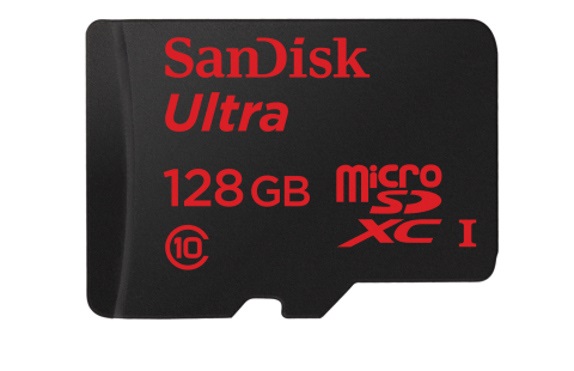 SanDisk Corporation has announced the launch of the 128 GB SanDisk Ultra microSDXC UHS-I (Class 10) memory card in India. The microSD card, which is currently the world's largest capacity microSD card, was announced at the recent MWC 2014. The card can read at speeds of up to 30 MB/s and is compatible with microSDHC and microSDXC supporting host devices. The card is priced at Rs. 9999 at would go on sale towards the end of May.
Speaking about the 128 GB memory card, Rajesh Gupta, Country Manager India, SanDisk Corporation, said, "The new SanDisk Ultra microSDXC card again demonstrates how SanDisk continues to expand the possibilities of storage so that consumers can benefit from our latest technology advancements. With 128 GB of removable storage, consumers will enjoy the freedom to capture and save whatever they want on a smartphone or tablet, without worrying about running out of storage space."