XOLO, the Indian smartphone maker has just announced that the Android 4.4 KitKat update is now available to download for the XOLO Q1000 Opus, an entry level smartphone. Remember Q1000 Opus? It was launched around the end of last year and we even reviewed it back then.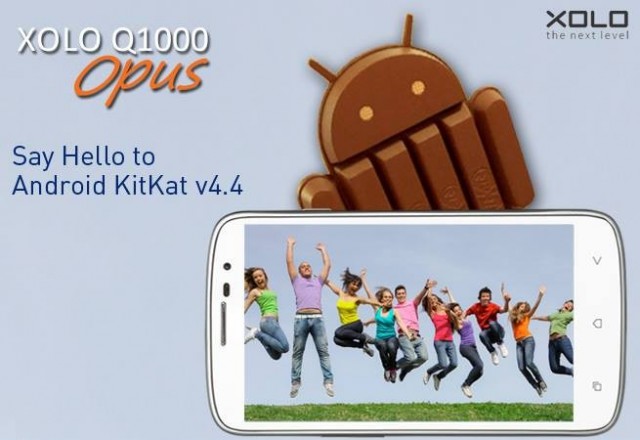 With other Indian makers failing to bring the KitKat update (Thanks to poor MediaTek support) to their devices, it's great to see XOLO bringing the latest Android update to one of its low end handsets.
The update is not available over-the-air (OTA), so if you are a XOLO Q1000 Opus user, you will have to go through a bit of hassle to get the latest Android update. You will have to download the update build from here and then paste it to your phone's storage. Then, you'll need to use the XOLO Care app and in the 'update' tab, you'll have to check for software updates. The phone will then detect the Android update build and you can continue installing the update.
If you are still confused on the update process, XOLO has laid out the steps in a detailed way here. Even the update has a little lengthy process but we are still happy that a device of the calibre of XOLO Q1000 Opus has received the latest Android update. We hope the software bugs we found in the review of the device will now be gone.