Remember when we told you that Apple is going to offer a $10,000 iTunes gift card to a person who downloads the 25 billionth app from the Apple App Store? Well we finally have a winner.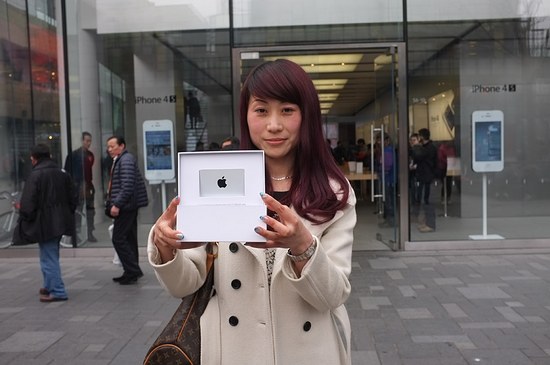 Chunli Fu, from China is the lucky person who downloaded Disney's "Where's My Water?" to become the lucky winner of Apple's contest. Fu who lives in Qingdao, China flew 400 miles to the Apple Headquarter in Beijing to collect her $10,000 Apple iTunes Gift Card. 

Interestingly Chunli Fu was not aware of the on-going contest and was never an Apple fan. She started using her Apple iPhone only a month back and went on to download the app. When Fu received a call from Apple informing her about her win, initially she thought that it was a prank call. But it was only when she got a mail from Apple that she went on to believe that she had actually won. 
 
Chunli Fu is being termed as the 'Apple Girl' amongst the Chinese media after her win. After collecting her $10,000 credit form the Apple Headquarter, Chunli Fu visited the Apple Store in Sanlitun and seemed to be interested in an Apple Mac Book Pro. But it is not confirmed if she ever made a purchase or not. 
It is interesting to note as to how the contest winner went on to belong to China where Apple is trying its best to settle and capture a great amount of market. And this win by Fu is surely going to grab a few eyeballs and ears for the Cupertino based company. 
News is also popping in that Apple CEO, Tim Cook is also in China holding talks with officials probably for the next-generation of iPhone.