Airtel today announced the launch of its 4G services in Kolkata. With this launch Airtel became the first telecom operator in India to launch 4G services, marking India in the map of the most advanced telecom coutries in the world.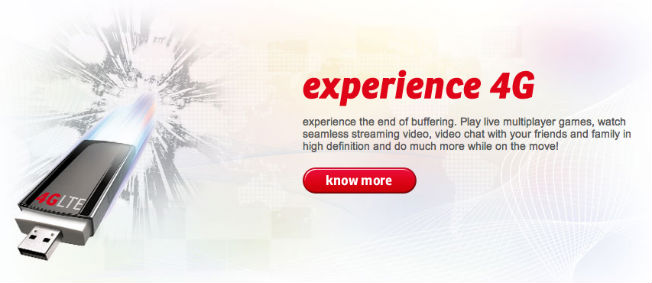 In 2010, Airtel had successfully bid for BWA license spectrum in Kolkata, Karnataka, Punjab and Maharashtra (excluding Mumbai) circles. It is currently working towards rolling out networks in circles other than Kolkata.
Commenting on the launch, Mr. Sunil Bharti Mittal, Chairman and Managing Director, Bharti Airtel said, "Today's launch is a major milestone for India and Airtel. Over the past 15 years Airtel has been at the forefront of India's telecom revolution and has set the technology trends in India by aligning with the global standards. We are delighted to now provide leadership in setting the technology standard for 4G services in India by introducing the cutting edge TD-LTE. We are confident that others will follow in this direction and participate in our pioneering effort of making TD-LTE the defacto 4G standard in India. I would like to thank all our stakeholders in helping us fulfill the Government's vision of Broadband on Demand, outlined by the Hon'ble Telecom Minister. I would also like to thank the Government of West Bengal for their support and cooperation that has made this launch possible and once again reiterate our commitment to participate in the development of the state."
"High speed wireless broadband has the potential to transform India, provide a robust platform for building the country's digital economy and truly empower people. With one of the largest pools of young population in the world, India will see massive growth in consumption of data and content over mobile devices and proliferation of mobile commerce. I look forward to Airtel playing a pivotal role in shaping this exciting future for India." Mr. Mittal added
To check out Airtel 4G plan details visit here.