Often people receive unwanted calls on their numbers and they can be as annoying to get rid off. If you are tired of annoying calls and SMS from the telemarketing, automated calls, and spam calls then you should check out these 5 Android apps that block spam calls or unwanted calls and SMS.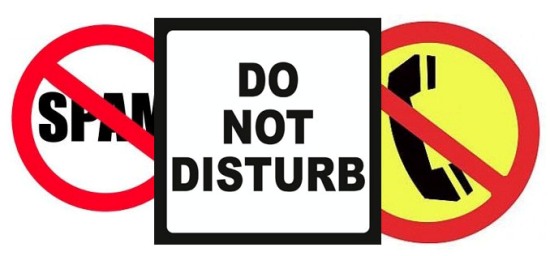 Chances are your smartphone already have a feature that allows you to block the numbers. Some manufacturers offer such type of features but they are buried deep down somewhere in the phone settings that isn't easier to reach.
The most popular caller-ID app – Truecaller has the ability to identify the names of the unknown calls and their location. I use Truecaller for years now, it simply serves me what I need, who is calling me and block them if it is a spam call.
The Truecaller is also a dialer app, so the next time you dial an unknown number from Truecaller app, you will get the name of it.
To block someone using Truecaller here's a guide that will help you out.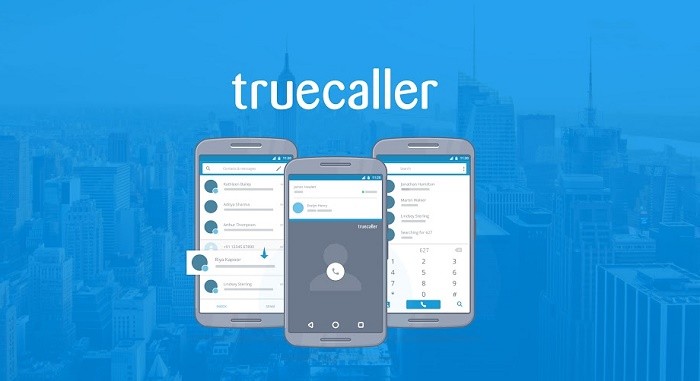 Features of Truecaller
Shows you the name of the unknown caller.
Block spam calls and messages.
Shows you if the caller is marked as spam by the others.
Has a dialer app that lets you dial numbers from it. It will search the number as you dial from its huge directory of numbers.
Shows if the person is active or offline with its Availability indicator.
Another popular Android app that lets you block spam calls and SMS is the Calls Blacklist – Call Blocker app. The Calls Blacklist enables you to block spam calls by adding the numbers on its clean user interface. If you are receiving unwanted calls or they are bothering you, simply add the number and they are gone forever.
You can either block numbers from your contact list or the ones you received in the call logs. It also has a scheduled blocking, so you can choose a list of numbers to block for a specific time schedule.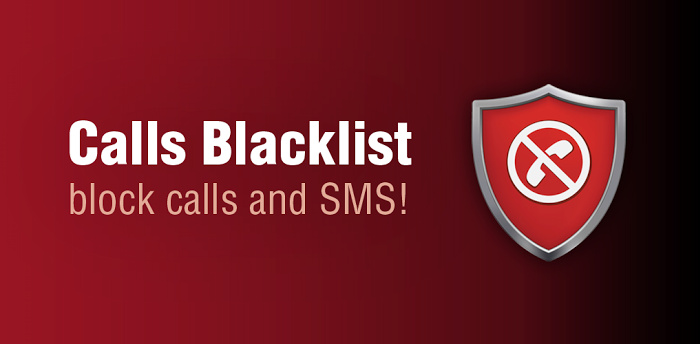 Features of Calls Blacklist
One click enable-disable block.
Block numbers from the recent call log or manually from the contact list
Block a range of numbers using 'begins with' option.
Scheduled block – lets you block calls for a certain amount of time.
Has a Whitelist to save the numbers from blocking.
Mr. Number app is a powerful Android app having the ability to identify and block calls and SMS that are spam or fraud. The app is available for free and you can access to its amazing features including blocking a person, an area code or the entire world. You can report spam calls and messages to warn other users.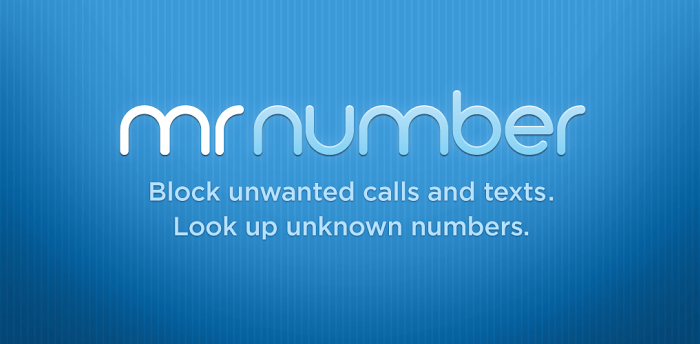 Call Blocker Free is a free app by NQ Mobile Security that blocks unwanted calls and text messages. The app is very lightweight and doesn't consume much hardware resources. Call Blocker also has a paid version app with premium features.
Features of Call Blocker Free:
Prevent unwanted calls and messages with multiple blocking modes at your choice.
Has a blacklist that holds all the spam or fake callers and whitelist to prevent blocking of trusted numbers.
Detects and stops possible phone scams by detecting 'one-ring' phone scams.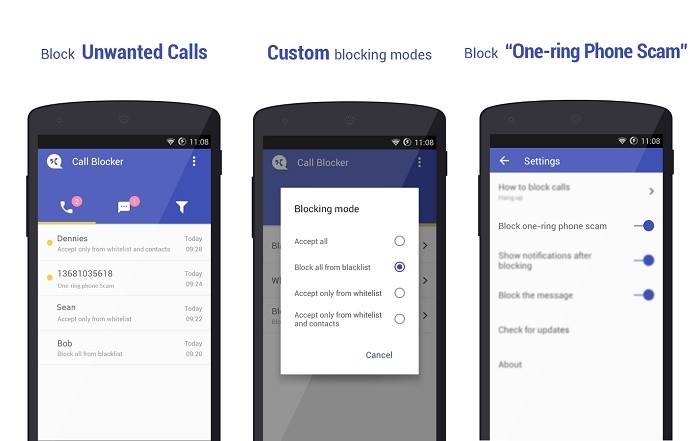 Blacklist Plus is an easy-to-use call blocker. It allows you to block calls and messages in four different blocking modes. The four modes are –
Like the Calls Blacklist app, it has this feature too that blocks a whole range of phone numbers that begin with certain digits.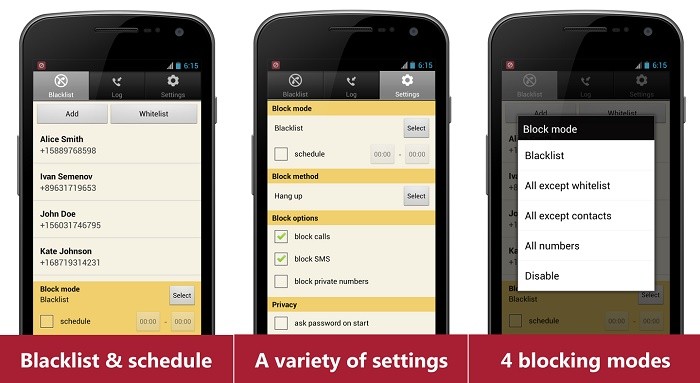 Do let us know which apps have you preferred for blocking the numbers. If you think there has to be some better call blocking app here, do send us your suggestions in the comments below.