There are a lot of smartphones released this year and some of them have great specifications and some have a better camera. You may have been thinking about some flagships but hey, not every flagship gives you surprises unless they bring something new that we have never seen or heard of. As the year 2015 is ending soon, we have gathered a list of 5 smartphones of 2015 that amazed you or got your attention. So, here they are, the list of 5 smartphones that amazed you in the year 2015.
1) Sony Xperia Z5 Premium – 4K Display
The Sony Xperia Z5 Premium brings a new elegant design with a great camera and a fingerprint sensor but as the display technology is going bigger and better, just like the televisions, the Xperia Z5 Premium also brings something new to its display. Yeah, a 4K display in a smartphone! It gives more crisp images and display quality on a smartphone that has more pixels, and the Xperia Z5 Premium is one of them.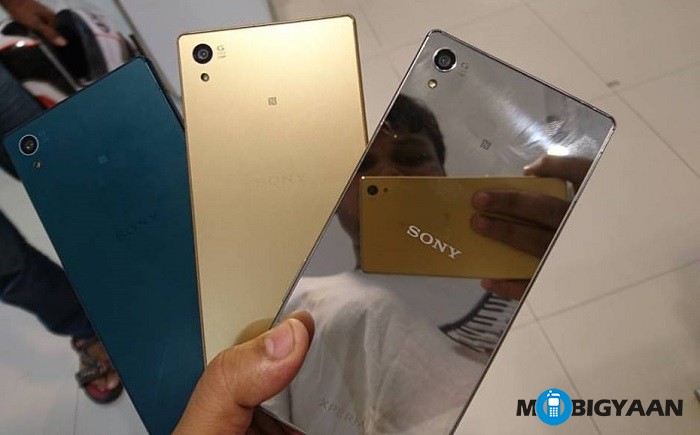 The current smartphones are going with QuadHD display and may sooner or later jump to a 4K display. Since, it is nearly impossible for a person to notice a QuadHD display and 4K display, Sony may find trouble with the battery life.
2) Apple iPhone 6S – 3D Touch Display
The next stuff we got here is the Apple's iPhone 6S and iPhone 6S Plus. Now the design isn't quite changed and still look pretty much the same from the last generation iPhone 6, however, a new feature known to be '3D Touch Display' is quite flashy to get your attention.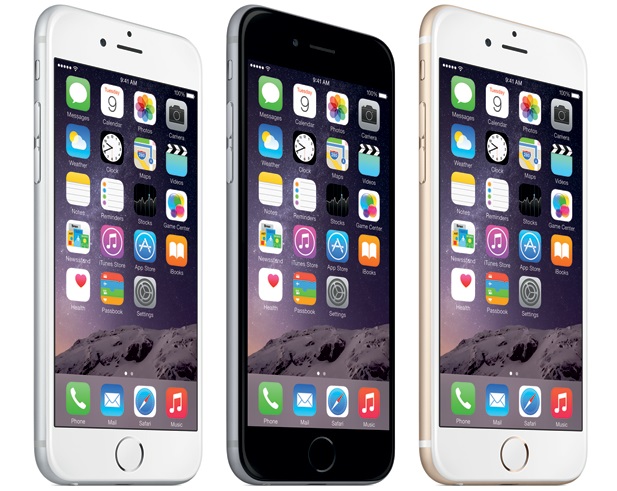 One of the key features in iPhones 6S and iPhone 6S Plus is 3D Touch Display. No! it's not a 3D display that shows you 3D movies and videos on your iPhone.  It is based on a display technology in which the harder you touch the screen to interact with the applications, the more it gives you options to interact with. It was previously introduced in the Apple Watch as a force touch but iPhones tend to use it more generously with extra levels of pressure.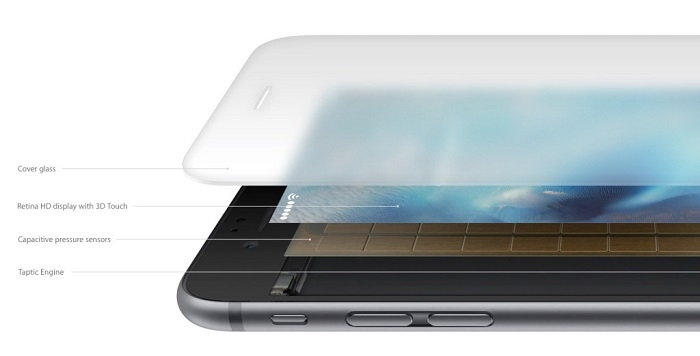 Just like how a multitouch display gives you options such as pinch and zoom, 3D touch can be used as a similar. 3D Touch will let you preview the content, expands a menu for more options and gives you more space for interaction. This is what Apple calls it as peek and pop.
What you can do with 3D Touch
Peek into Messages
Launch apps without opening them
Check Emails
Multi-tasking evolved
Activate Live Photos
Take selfies
Do more with gaming
And more
With this reason, Apple iPhone 6S and 6S Plus is in our list of '5 Smartphones that amazed you in the year 2015'.
Haven't heard before, eh?
3) Microsoft Lumia 950, Lumia 950XL – Featuring Continuum
Microsoft recently launched Lumia 950 and 950XL in India featuring continuum that turns your Lumia into a full-fledged PC by connecting it with a larger display using Microsoft Display Dock.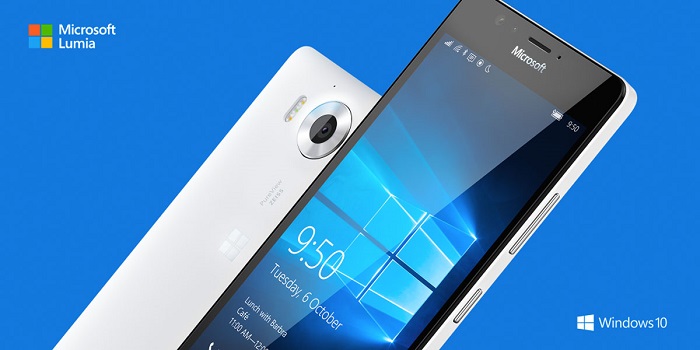 Now, a smartphone when connected to a TV or a monitor can be used like how you use a desktop PC with a keyboard and a mouse, that's really an interesting stuff. It caught my eyes when the smartphone can work even when connected to a display. To be specific, the Lumia 950 and 950 XL can be still usable even they are connected to a bigger display. You can play games, videos, you can send messages, emails or simply call someone right from your Lumia 950 or 950 XL while at the same time you can edit documents, view photos, and anything without breaking a connection.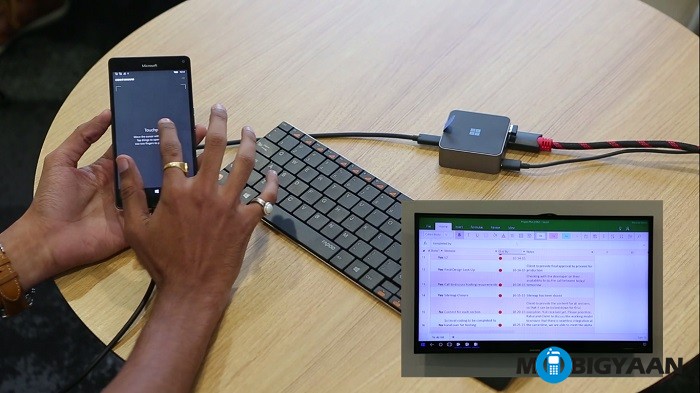 Continuum is one of the signature features in Windows 10 and devices like Lumia 950 and Lumia 950XL are the first one to use it.
4) Gionee Marathon M5 – Largest Battery Capacity
The Marathon M5 is a new smartphone from Gionee. It is one of the first smartphones that is packed with a massive battery. It comes with more stamina, big thanks to its battery with a capacity of 6020 mAh. It is albeit non-removable battery, it can give your smartphone more juice to stay awake longer than ever. To give you a brief information about, there are actually two 3010 mAh batteries each combined to make a huge 6020 mAh capacity. We can assume it to run around straight 4 days without any hiccups.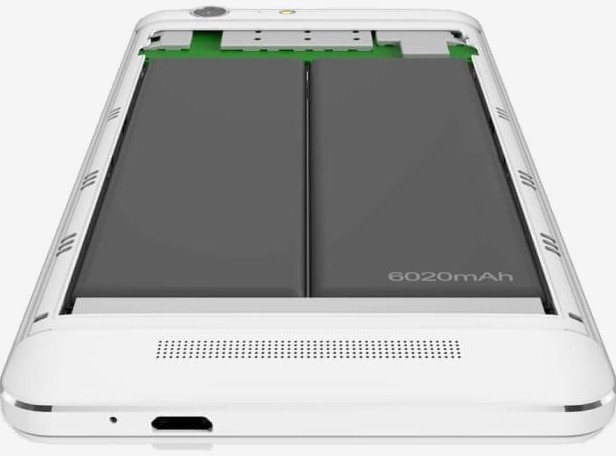 The above image shows that there are two same kind of batteries that powers the smartphone. However, more the battery capacity, more the time it takes to charge. Keeping other things aside, the battery wins a spot in our list.
5) Lenovo A2010 – Cheapest 4G Smartphone
A cheapest 4G smartphone available in India that you can have is the Lenovo A2010. Even a big number of people still do not own a worthy smartphone since they look for maximum value for their bucks and when it comes to price, a budget of ₹5,000 is much likely to be good for starters who want a 4G smartphone. Lenovo kept the price at a reasonable rate considering that it's the most affordable 4G smartphone available in India.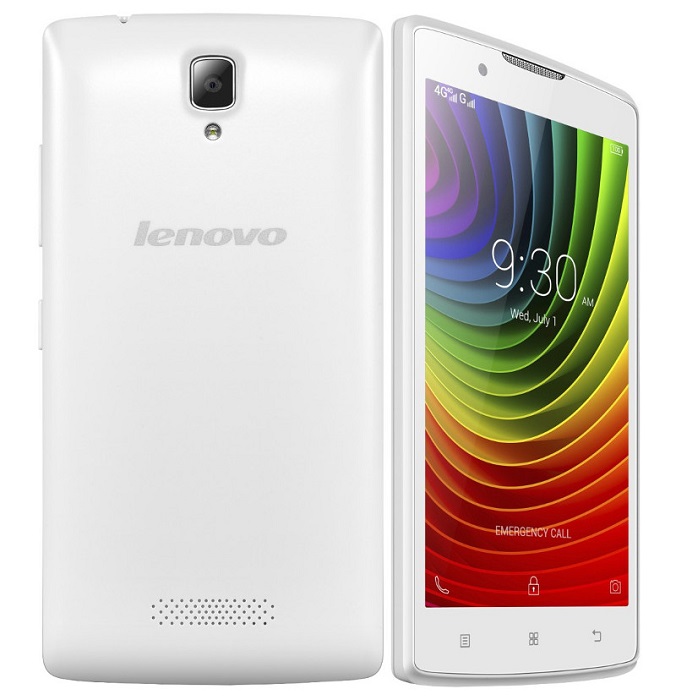 And that's the reason why manufacturers are providing more features and specifications in at a low cost in India. Keeping a lower price takes an immediate attention to the users and this is why Lenovo A2010 is in our list of 5 smartphones of 2015.
So far these were the smartphones released in the year 2015. We will be hearing a lot more about some new exciting smartphones in the upcoming year 2016. What do you think the smartphones releasing in the 2016 year will bring anything new? What will be the new stuff? Share with us in the comments.