500px now available as an app on Android
While a number of photography oriented apps and websites have started coming up, everyone has their own favourite. With photography getting mainstream these days, people are indulging themselves in the art and if you are a photographer and love to showcase your work, then you probably look up for a photography uploading portal like Flickr and so on.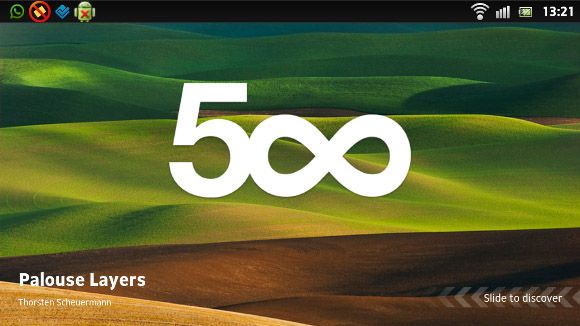 The newest member in the photography portal business is 500px, and I personally use it myself. The layout and design of the website is really nice and quite easy to use. It lets you see people's work, rate them and also gives you EXIF info about the pictures. And if you are aware about this website, then let me tell you that it is now available on Android as an app.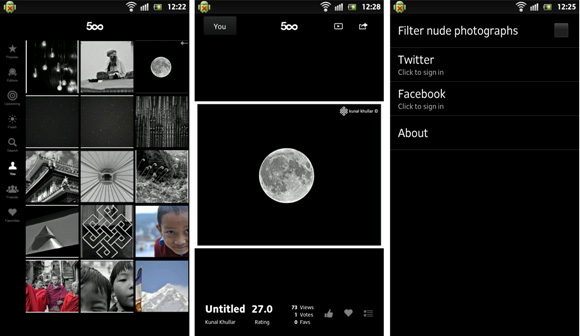 The 500px Android app lets you do everything that you can do on the website including rating the pictures, sharing them on Facebook and Twitter and a lot more. The features quoted by the app developers include:
Browse Popular, Editors Choice, Upcoming and Fresh. Photos change in real-time, so come back often for a fresh dose of inspiration

Filter by categories (tap and hold the icons on the left)

Full search

View beautiful, full size photos without distractions

Login or sign up for a 500px account to see your photos, friends' photos and your favorites

Vote for photos, add to favorites, read and leave comments

View photo descriptions, EXIF information, and location

Share photos on Twitter, Facebook, or see them in browser

Create a slideshow for every photo stream
The app itself is really good looking and browsing through pictures is a delight. Do give it a try even if you don't have a 500px account, it might just make you want to have one. You can download the app from the Google Play Store over here.