We know that the progress in rolling out the Android 4.0 Ice Cream Sandwich OS, for those limited devices which could run on it, has been very slow. But then, every fortnight the percentage of the devices running on the OS is increasing significantly.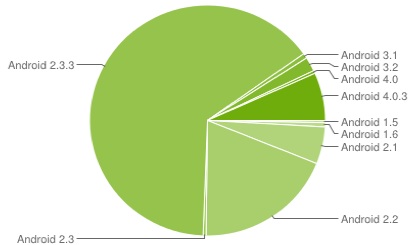 According to the latest data from Android Developers, Android 4.0 Ice Cream Sandwich is now running on about 7.1% of all the Android smartphones and tablets out there. 

This is a good increase from the meagre 2.9% figure that was reported about 2 months back. But the Android 2.3 Gingerbread is still ruling the Android Ecosystem with about 65% Android devices running on the OS. 
 
The Android 2.2 Froyo is still having a considerable share in the market with about 19% of devices still running on the OS. Also the Android 3.0 Honeycomb OS which was designed especially for tablets has gone down to 2.7%.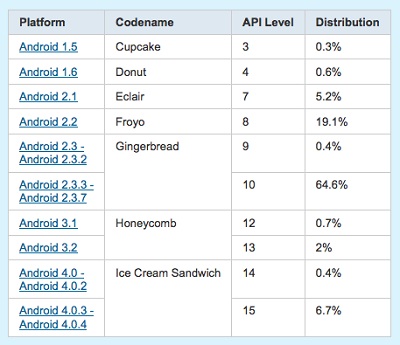 As more devices are being launched with Android 4.0 ICS and the roll-out of the update to older devices is due for many smartphones this month the share of the OS is bound to grow.