Bharat Sanchar Nigam Limited (BSNL) has today announced the introduction of a service where the activation of plan voucher for extending validity or migrating from existing plan to another, could be done by BSNL users just by sending an SMS.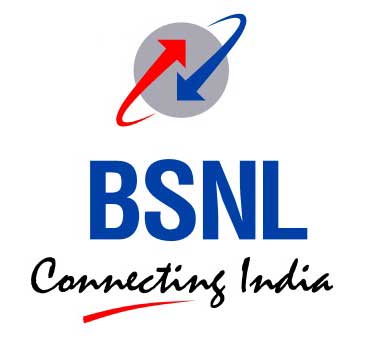 Now BSNL users from Chennai Telecom Circle will just have to send a SMS with the keyword for the particular plan they wish to activate, continue or migrate to, to the toll free number 53733.
The advantage of activating Plan Vouchers via SMS is that the user doesn't have to go to the retailer and ask him to do the activation, plus the amount charged for this is less than the MRP.
Keywords for Plan continuation via SMS are as below: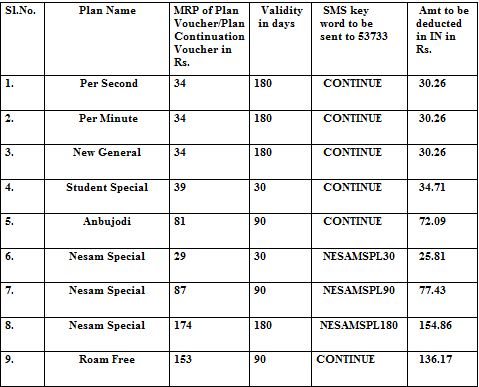 Keywords for Plan Migration via SMS are as below
Please Note:
Plan continuation voucher Rs.87 & 174 is meant for Nesam Special customers only.
Maintain sufficient balance in your account before opting for SMS Activation of Plan Vouchers/Plan Continuation Vouchers.
The existing facility of Plan Extension/Migration through C-TOP UP continues to exist.