ETSI, the organisation who produces globally-applicable standards for Information and Communications Technologies has approved and standardized a new form factor (4FF) for the SIM card, which is almost 40% smaller than the current smallest design which is the MicroSIM.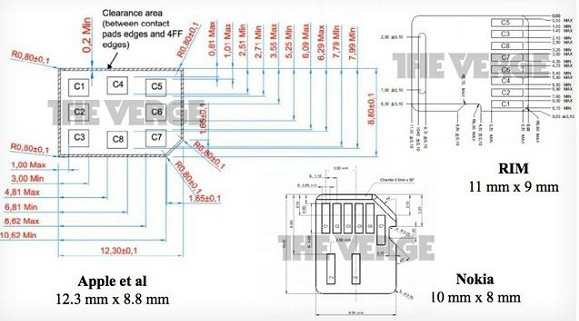 After many proposals and conflicts from device manufacturers from around the world, ETSI has at its 55th meeting held on 31 May and 1 June 2012 in Osaka, Japan, agreed a new form factor which could be called the nano-SIM. 

The Fourth Form Factor (4FF) card will now be 40% smaller than the current smallest SIM out there in the market, called the MicroSIM with dimension of 12.3mm wide by 8.8mm high, but the thickness of the new SIM would be the same as earlier at 0.67mm. 
 
The major advantage of the new design is that it'll lessen the space needed for the SIM, plus it is backward compatible with the existing SIM card designs, thus even devices with older card slots would be easily able to use the new SIM in old slots.
 
On the other hand, Nokia had teamed up with Motorola and RIM and said that the SIM design proposal from Apple which is design selected by ETSI. And in a not-so-happy statement the company has said that "The selected nano-SIM design is technically inferior and not suitable for a number of applications" and it is "prepared to license any Nokia patents which are essential to implement the standard, on FRAND terms."
 
This means that any OEM would be able to use and make nano-SIM which a fear of Nokia denying license to it and imposing any injunction in the future.