The cricketing season is going to be in full flow now, with the Asia Cup underway, there is also going to be some 20-20 action with the upcoming IPL season.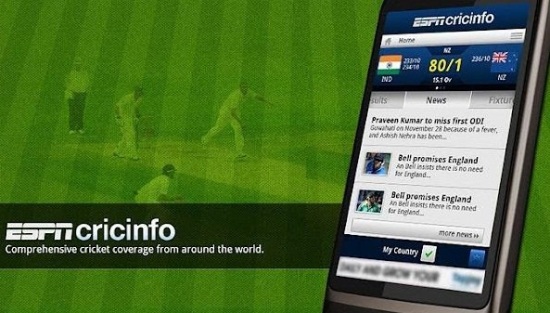 To keep all the buzz going, we have the ESPNcricinfo app for Android which keeps you updated with all the latest matches, fixtures, scores and all the latest news from the cricketing world.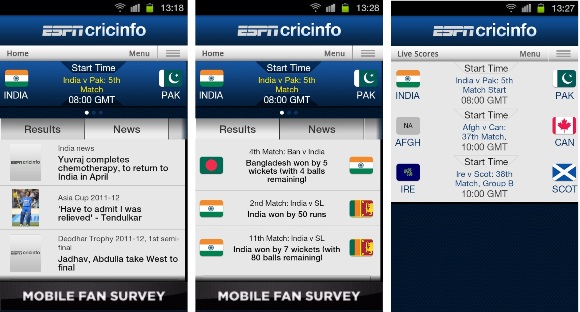 Available free of cost, the app let's you choose your home team/country to give you simplified results and news about your team and not just international teams; you can even select your favourite IPL team.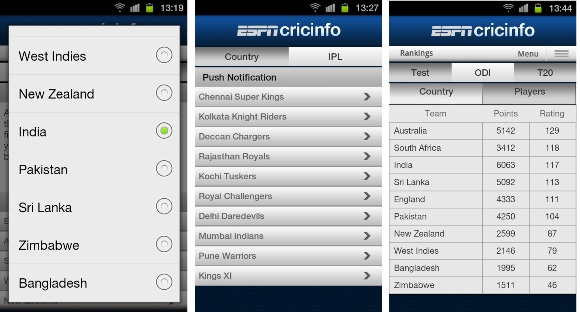 The app gives all the fixtures, match details, scores, results and news updates of every cricket team at your finger tips. There is also a magazine feature which has various categories including opinions, quotes, highlights, archives, etc.
There is also a Records feature which has almost every world record made in cricket including Tests, ODIs and T20s. A Ranking feature is also included which shows the rankings of all the teams from the three versions of the game.
You should really try this app if you are a cricketing buff, you won't be disappointed. Download the app from the Google Play Store over here. Also check out the top 5 cricket apps for iOS and Android.