Recently, Samsung confirmed an unpacked event is going to happen on 7th August. This also confirms that the Note 9 is set to launch on that date. The rate at which the leaks continue to appear is expected to grow as the launch date comes near. Today, a detailed report about Samsung's next flagship has been released by Eldar Murtazin. This report seems to confirm various aspects.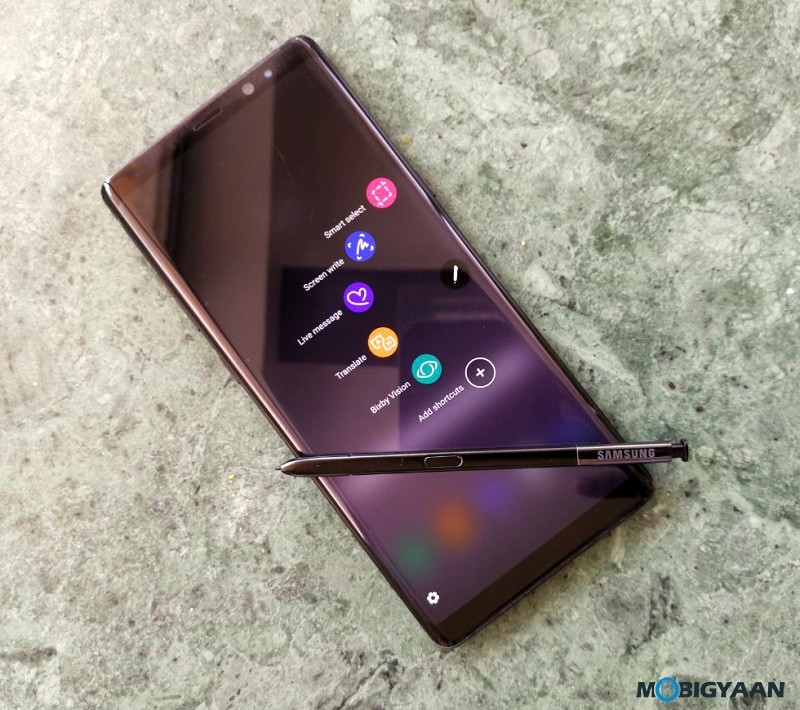 He claims to have spent some time with the Note 9 ahead of its release. And he confirms that the differences between Note 9 and Note 8 are extremely minimal from the front. In fact, the only major design difference between them is the placement of the fingerprint scanner. Now, it sits below the camera modules. The Note 9 also seems to retain he same camera setup from the S9+. But Murtazin does state that the overall performance has been improved with new algorithms and enhanced OIS. Also, Samsung looks set to introduce updates to the AR Emoji feature.
He also said that the Note 9 seems to be a little bit heavier than the Note 8. This lines up well with the rumours of Note 9 coming with a 4,000mAh battery. If this turns out to be true, it would be a significant upgrade in the battery life. Murtazin said there are some improvements made to the S Pen as well. Once again, this lines up with the recent leaks of S Pen coming with Bluetooth connectivity.
Variants of Samsung Galaxy Note 9 [Expected]
It is expected that the Samsung Galaxy Note 9 would come with Snapdragon 845 for US and North Korean units. And the remaining International markets would have the Exynos 9810 Octa at the heart of Note 9. It starts the base model with 6GB RAM and 128GB storage. However, Samsung might be preparing another variant with 8GB RAM which might include either 256GB or 512GB of internal storage. So, the buyer can choose the variant according to his needs.
It's stated that Samsung would be aiming at the business users in the beginning. Also, there is a claim that Samsung might stop selling last year's Galaxy Note 8. In preparation for this, the company has already stopped shipping the device out to partners. The retailers are currently just selling remaining stock at this point of time.
(Source)