PhoneArena has been tipped with a blurred picture which is said to be that of an internal marketing poster, being prepared for a probable launch of Nokia devices with Windows Phone 8 OS.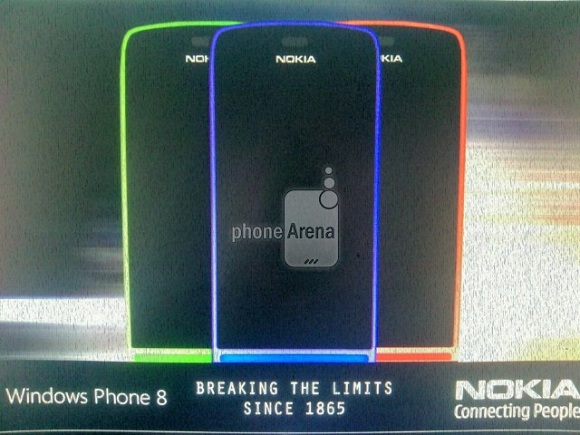 The poster is in an unfinished form, but is quite interesting. First of all, if this poster is genuine then it interestingly goes on to confirm it to us that the next version of the Windows Phone OS will be called Windows Phone 8 only and not the rumoured Windows Phone Apollo.
Another interesting thing to noticeable in the poster is the tagline 'Breaking the Limits Since 1865'. Now this goes on to refer, Nokia which first came into existence in the same year in Finland. And we wonder when Nokia re-adopted the 'Connecting People' tagline. As far as we know Nokia has stopped using the tagline for quite some time now. 
 
The most noticeable part in the slide is the colourful Nokia Windows Phone 8 running devices. The colour goes on to be the ones used in Windows Phone Metro interface. But which device is this? Well, the device in the poster is the one which Nokia was granted Patent for, recently. 
 
Yes Nokia had applied a smartphone "ornamental" design patent which it was granted in March. Now the design of the smartphone that was granted the patent looks very similar to the one above and also to the one which went on to appear in a Nokia-Microsoft Windows Phone video back in August.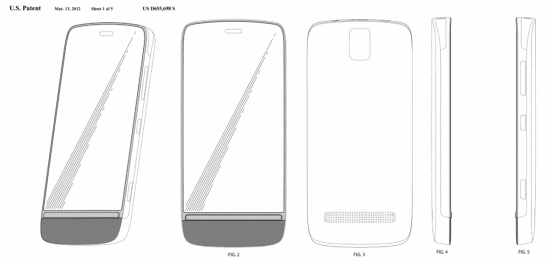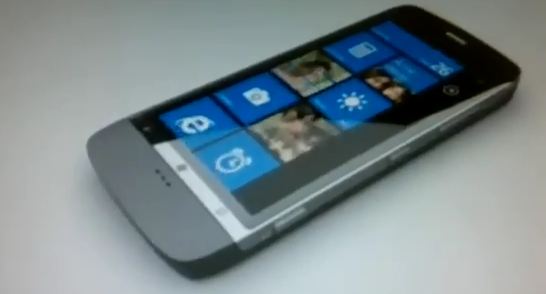 All the three images are correlating to each other. So this device is indeed for real. What which is it? Is it the 'AC/DC' or the 'Prodigy'? Well we'll have to wait and see.