According to reports from comScore, Google's Android has taken a 50% market share in the US and is still unbeaten. It is closely followed by iOS while BlackBerry and Windows Phone are still in the struggling category.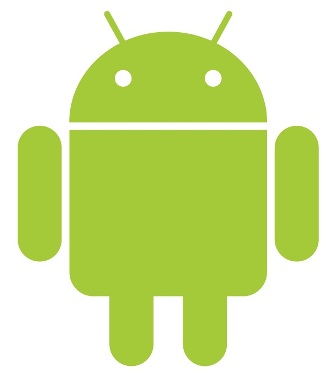 Last year Android was at 46.9% and has taken a jump of 3.2% to reach 50.1% in February 2012. Apple on the other hand grew 1.5% to a total of 30.2%. Clearly this means more Android smartphones were sold in the past few months than the iPhone.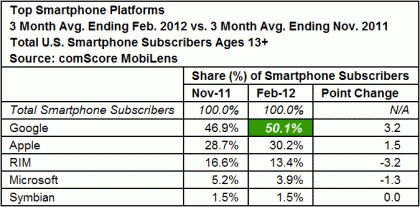 BlackBerry plunged again with 3.2% coming down to 13.4% market share in February 2012 from 16.4% last year. Windows phones also lost 1.3% and came down to a total of 3.9%, market share, though Microsoft and Nokia are yet to launch the Lumia 900 in the region.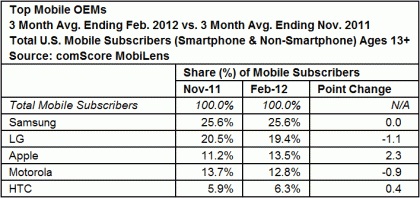 If we look at the handset manufacturers, Samsung still leads with 25.6% followed by LG with 19.4%, Apple with 13.5%, Motorola with 12.8% and lastly HTC with 6.3%.