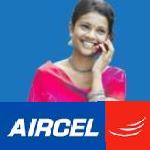 Aircel launched their GSM mobile services in Rajasthan today, thus getting credibility of a PAN India operator now. Aircel is now present in all 23 telecom circles. With a subscriber base of over 47 million, Aircel, the fifth largest service provider, extended its services all across Rajasthan and rolled out its 23rd circle with Rajasthan.
Aircel is offering unlimited browsing for a period of 30days at Rs 98; 3days at Rs 14 and a one day pack at Rs 7 respectively anytime anywhere.
Further, Aircel announced the first PocketApps Store in association with Infosys this year. Aircel brings to its consumers in Rajasthan thousands of applications with Aircel PocketApps, giving way to a million possibilities. For a weekly charge of Rs. 7, you can download as many free applications as you want which could be from tracking your expenses, monitoring your fitness, scanning restaurant menus to reading newspapers in regional languages or even getting road directions."
In addition there will be a range of simple Postpaid Plans starting with a monthly rental of Rs. 499 with inbuilt 1400 minutes to be used across local, STD and roaming ( on Aircel network) along with 2500 SMS, an inbuilt Pocket Internet and Unlimited dialer tunes for one month.    
Aircel has introduced products with inbuilt VAS & Data for every segment. To reward high usage to the Youth of Rajasthan  Aircel, has introduced a Value plan with inbuilt VAS & Data which @ Rs. 123 gives you Unlimited Pocket Internet surfing for a month and Unlimited dialer tunes with downloads at no extra cost. The Value plan further offers STD @ 1p/1sec, Aircel to others @ 1p/ 2secs and Aircel to Aircel @ 1p/3secs. The validity is for a period of six months. Aircel customers can enjoy free incoming calls while roaming on Aircel network across India for a period of 90 days.
Aircel also introduced International Calling Cards @99p/minute for calls to US and Canada.
Aircel introduces a Business Pack for the SME's @Rs. 234 with inbuilt 500minutes (local and national) and 1000 SMSs (local and national). It also packs in Pocket Internet usage up to 2GB. 
Another product for the Corporates and Institutions @Rs.345 comes with inbuilt 1000minutes (local and national) and 3000 SMSs (local and national) along with Unlimited Pocket Internet for one month.