Reliance Communications launches SMS based Mobile Conferencing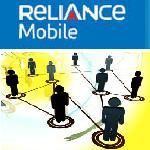 Reliance Communications, yesterday announced SMS based voice conference calls as an extension to its product Group Talk, a handset independent Mobile Conferencing service. This group-oriented service will be made available to all Reliance Mobile GSM and CDMA subscribers using any handset through the 'SMS based Mobile Conferencing' solution from US based Kodiak Networks, a global leader of group communications' solutions. The Group Talk service will enable Reliance Mobile customers to establish a conference call amongst a group of 9 contacts with a single SMS.
Group Talk was launched early last year as a Mobile Conferencing Service to offer mobile conferencing service on handsets with Java, Brew, Symbian operating systems and Blackberry handsets. Now, the enhanced service launched today offers mobile–centric conferencing facility from any handset. The new service helps all Reliance customers to stay connected in a more convenient way with families, friends and communities
To create a group, user needs to type
"C <GRP NAME> <Phone Number1> <Phone Number2> ……."
with phone numbers (both mobile and landline) starting with prefix 91 (for mobile) & STD Code (for landline) and send this as a SMS to 51234323. Five such groups can be created & max.9 numbers can be added per group.
To initiate a conference call, the user just needs to send a SMS in the format CHAT to 51234323 and all the group members will be notified via a SMS giving the Conference Dial-in number.
Postpaid subscribers can dial the unique number given at the time of group creation, which in turn will dial all the group members within the group to establish an instant call conference. The Group Talk service subscription is offered at a price of Rs. 40/- per month. Subscribers can also download the Group Talk application from RWorld and install on their handset if the handset supports this application.