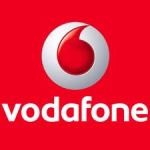 Vodafone subscribers , who have not yet submitted their address and ID proof for verification, are required to do the needful latest by October 31, 2010 failing which their connections will be cancelled as directed by the Department of Telecommunications.
Existing Vodafone subscribers, who have been contacted via SMS or call for re-submission of their documents, are expected to visit any Vodafone Store or Mini Store across Karnataka and furnish their photograph and/or self-attested copy of identity/address proof document.
Over the past two months Vodafone has organised several document collection melas in various towns and cities across Karnataka to facilitate easy submission of documents by subscribers for reverfication. Commenting on these initiatives, Vodafone Karnataka CEO, K Sankara Narayanan added, "We are delighted with the responses received from the large number of subscribers who have come forward to submit their documents. In order to avoid any inconvenience or interruption in services in the coming days, and in the overall interest of national security, we would urge those subscribers who are yet to submit their documents to do so latest by October 31, 2010 as required by the DoT."
Vodafone has already organised document collection melas in Mysore, Mangalore, Hassan, Hubli, Dharwad, Shimoga, Tumkur, Raichur , Bidar, Bijapur, Belgaum, Gulbarga  and Bhatkal which was well attended by subscribers.