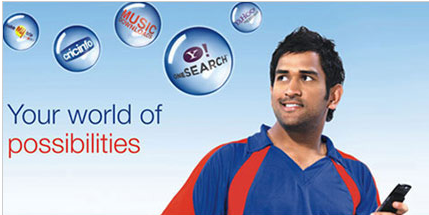 Aircel on Monday announced the launch of its GSM mobile services in Pune. With a subscriber base of over 20 million, Aircel, the fifth largest service provider, extended its services to the city after having rolled out its 17th circle with Mumbai.
Gurdeep Singh, chief operating officer, Aircel said, "We are proud to be here in Pune and present to our customers a national brand with a strong local connect. We will be introducing products and services uniquely tailored to meet the needs of our Pune consumers. To reward high usage in a simple manner, there is an inbuilt reduction in tariff on all local calls wherein the first minute is @Re1, the second [email protected] and third minute onwards @30p."
"With mobile penetration of around 82 per cent in Pune, there are a lot of segment-based needs that an operator can fulfill for better consumer satisfaction," he said.
Following is the proposed tariff for "STARTER KIT" of Maharashtra & Goa circle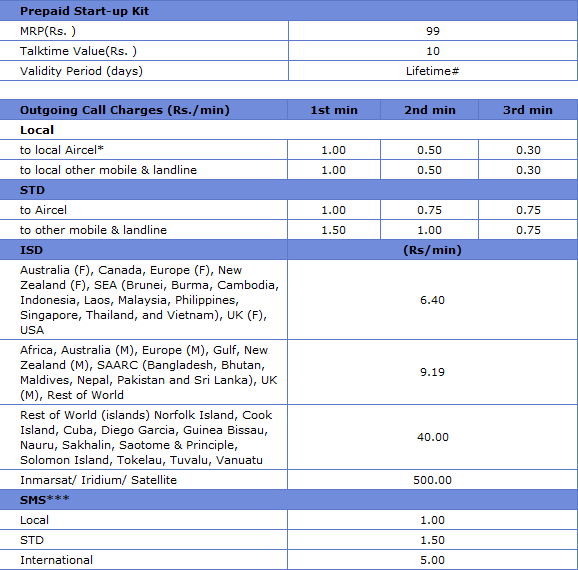 Following addon packs are available to enhance our usage:-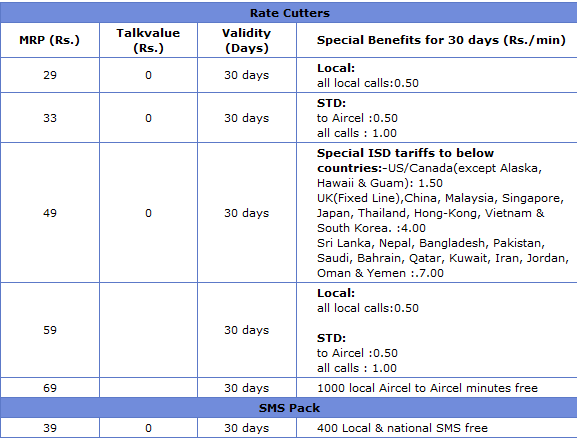 We say:- This tariff suits someone having huge outgoing usage/day.The call rates drop as low as 30 paise/min for any local call from the 3rd minute so a user talking for more than 3 minutes has a lot to save by using Aircel.
The addon packs are also interesting and offers cutdown on both local,std and ISD tariff including one sms pack which gives local and national sms free for a month.
Drawback:– The 30 paise/min call rates after the 3rd minute should have been for the rest of the day instead of call by call basis making it easy for the subscriber to talk to any local mobile for a flat rate of 30 paise/min after the initial 2 minutes for the rest of the day.
Go for it if u wanna try something new and if ur calling usage is high!!!