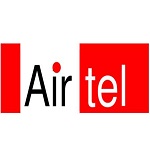 Just a day after Mobigyaan, published the news about the stoppage of Rs.24 and Rs.67 sms packs in Maharashtra and Goa(You can read the details of the news published here),Airtel has relaunched these two schemes without making any changes.

There was a complaint made in Airtel gallery regarding the sudden closure of this scheme by none other than me and I got the call from a senior team leader of Airtel Mr.Verma on 14th January within 24 hours of registration of my complaint.

"Airtel has relaunched both schemes following some criticism in online media" was his statement. He refused to comment more on this issue when asked about the site or relevant media who criticised Airtel but assured us that customers will be informed in future if there is any closure of scheme.

All customers of Airtel Maharashtra and Goa circle can now recharge with the above two amounts to avail 500 sms/day with a validity of 10 days for 24 Rs recharge and 30 days for 67 Rs recharge.