Airtel launches Mobile App Store – Airtel App Central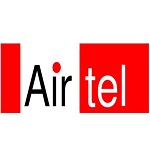 Airtel today announced the launch of its mobile applications store – Airtel App Central. Now, Airtel mobile customers can transform their basic phone into a Smart Phone by accessing over 1250 Apps across 25 categories for their business, games, books, social networking and other needs. Offering an easy single click purchase – with no credit card required – the cost is automatically added to the customer's mobile bill or deducted from the available talk-time. Starting as low as Rs. 5, Airtel App Central will offer local and regional Apps for customers across the length and breadth of the country.

The Airtel App Central has over 1250 apps available for download across 550+ devices categorized under 25 customer categories – both free and paid applications. Customers can choose from India Specific Apps – religion and devotional Apps such as Ayyappa the God to Bhakti ki Shakti where you can express their devotion to Maa Durga to Qibla which allows you to calculate the direction from anywhere on the globe to the holy city of Mecca. Old local favorites such as Book Cricket and Gilli Danda stage a comeback in a Mobile Avatar along with other Games and Apps around popular festivals such as Holi, Diwali, etc. There is an SMS Directory App which saves you the trouble of remembering formats and those difficult to remember numbers which are required to query for popular services and information such as your flight details, cross check your railway booking or even find out insurance details.

To experience the Airtel App Central, Airtel mobile You can visit Airtel Live on your mobile phone and browse into App Central or SMS app to 54321 (toll free) to receive the URL.