We do not realize it but there are many technicalities involved in choosing a postpaid mobile plan. Airtel has therefore, come out with Airtel My Plan that allows you to design your own postpaid plan according to your usage.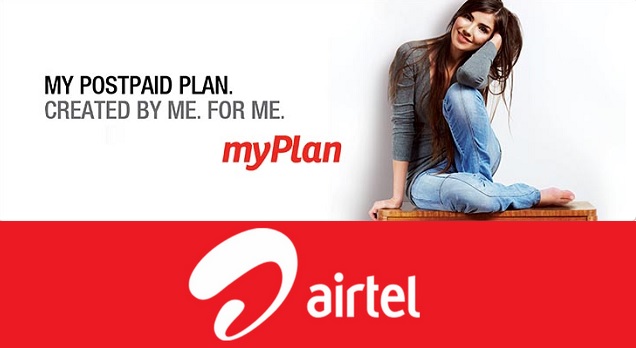 Here's what Govind Rajan, CMO, Consumer Business, Bharti Airtel, says, "My Plan is an innovative step in this direction which highlights the fact that every customer is different – some spend their time on STD, some on local calls and some on data content. My Plan allows such customers to create a  flexible & customized plan depending on their specific needs. In fact, it is so flexible that even if one customer wants a particular plan, we can create it for him!"
Well, is it really this flexible? Of course not. While Airtel does allow you some freedom in designing the plan, you have to go according to the variables the company sets.
Airtel My Plan details:
Firstly what you do is determine your usage. You can actually refer to an old phone bill and put in the data accordingly.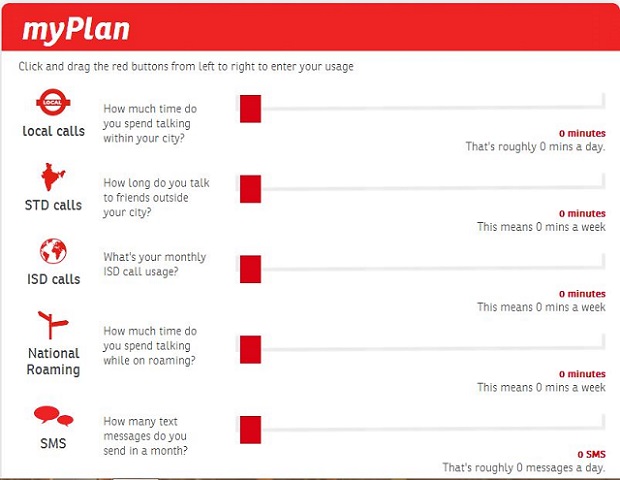 Once you have done that Airtel will prop some plans that suits your requirements. These will start from low range and go to high range. Here's a sample plan suggestions we got on putting in some data.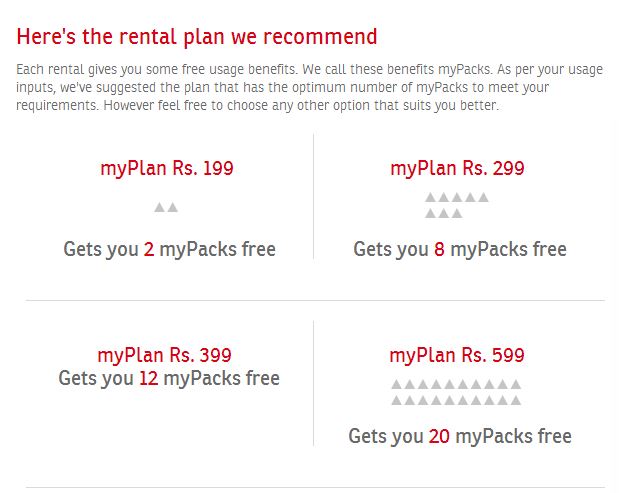 As you can see, with every My Plan, they have offered My Packs. What do these mean – well, they will be free privileges in your monthly plan. Here are options we got on choosing the cheapest plan.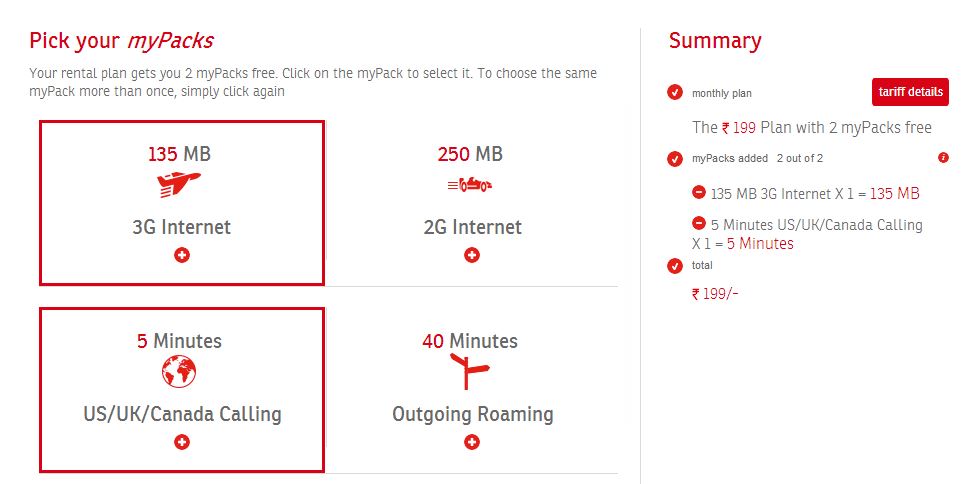 Finally, you can choose some boosters, which are just some more offers you can choose from.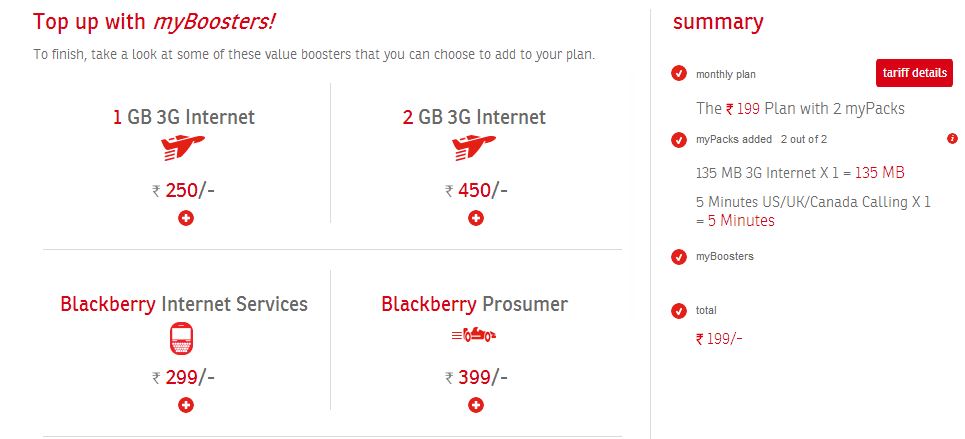 After that, you proceed to check out, fill in your details and sign out. After you choose your plan, an Airtel executive is supposed to call you in 48 hours.
While this is kind of a better freedom , there is no disregarding the fact that mobile bills are currently coming at bombastic rates, while this scheme is obviously better than pre-determined plans, you would need to wait for your bill to see whether it is actually helpful in bringing in a smaller bill. To try out your self visit airtel.in/myplan