With Apple always looking to find new ways to make their iPhones better and slimmer, the company has filed yet another patent.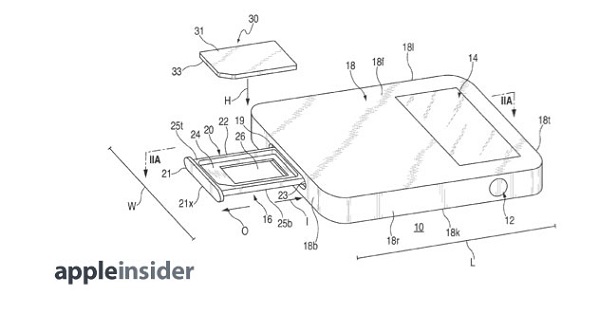 According to an application filed before the USPTO, Apple has claimed for a patent for a new SIM card tray that would eliminate the need for the ejector mechanism and hold the SIM card in place using magnets. The current SIM tray, which uses a mechanical process to hold the SIM card, raises the risk of dirt and dust entering the phone through the opening.
The magnetic SIM tray would not just keep the dust away, but would also make the SIM tray lighter than the existing one, thus helping the company to further create more new designs for the devices. Apple however has a mission to replace all mechanical processes with automatic ones to make it look even more innovative.
According to the patent filing, "An electronic device may be provided with an ejector mechanism for at least partially ejecting a removable module (e.g., a SIM card tray) from the device. The ejector mechanism may include a user interface portion and a tray interface portion, and each interface portion may include a first end fixed to the device and a second end coupled to the second end of the other interface portion. Tension between the fixed first ends may bias the ejector mechanism to alternate between two ejector mechanism states when the ejector mechanism receives either a user input force to eject the removable module from the connector or a tray input force to insert the removable module into the connector."